Plus-Sized Modeling Mag Slams Fashion Industry For 'Anorexic' Models With Shocking Photos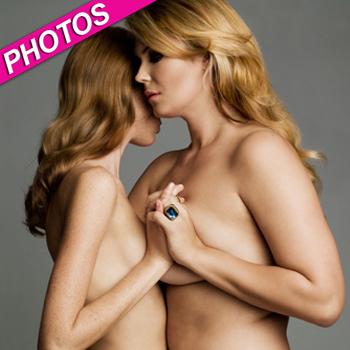 A magazine devoted to plus-sized models and fashion is bashing the mainstream fashion industry for using underweight models and failing to represent the average, healthy woman properly – even with plus-sized models.
PLUS Model Magazine recently published a shocking photo feature, showing the startling difference between the naked bodies of a plus-sized model and a regular 'straight-size' model.
Article continues below advertisement
In the scandalous photo feature, size 12 model Katya Zharkova is depicted in various poses, with shocking statistics captioning the images.
"Most runway models meet the Body Mass Index physical criteria for Anorexia," one reads.
"Twenty years ago the average fashion model weighted 8% less than the average woman. Today she weighs 23% less," another states.
The editorial claims that the average plus sized model at most modeling agencies, fluctuates between a size 6 and 14, while ten years ago, they averaged between size 12 and 18!