Sexy Androgynous Male Model Andrej Pejic Poses Nearly Naked With A Snake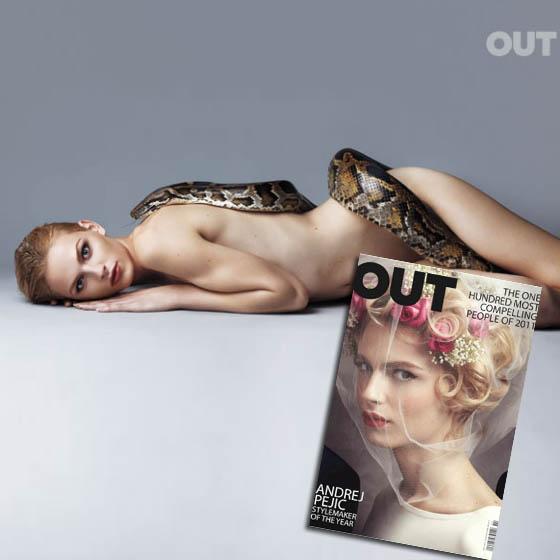 Radar Style & Beauty Editor
Dude-looks-like-a-lady model Andrej Pejic strips down and bares (almost!) all in the new issue of Out magazine, where the androgynous supermodel is honored with one of their four covers for scoring a slot on the Out100 list.
Besides posing nude with a snake draped over his body, the "Stylemaker of the Year" opens up to the gay magazine about his experiences in the fashion industry and what it is like modeling in both men's and women's shows.
Article continues below advertisement
"The male modeling industry is like the army, very straight but very gay. Most male models have girlfriends, but backstage, when no one is looking, they like to pinch me," he reveals about life behind the scenes of the shows.
After admitting that he has to work "twice as hard to be taken as seriously as the top girls," Pejic explains that he is willing to do whatever it takes to make it – well, almost!