Date Night? Gender Bending Male Model Andrej Pejic Hits The Town; Dressed As A Lady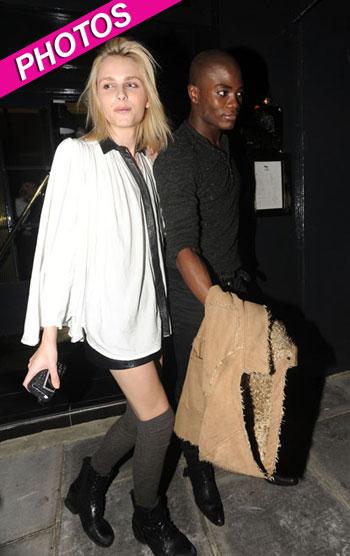 It's hard to believe that these two are BOTH male models!
Controversial androgynous male model, Andrej Pejic, was out and about in London on Tuesday night dressed up like a lady– and RadarOnline.com has the photos.
Wearing a flowy white blouse, a leather micro-mini skirt and thigh high socks with black boots, the blonde supermodel struts his stuff with Dirty Sexy Things star BB by his side.
Article continues below advertisement
The Serbian-born supermodel, who has admitted that he has to dangerously diet to maintain his girlish figure is featured on this month's cover of German magazine Schon! looking as beautiful as can be.
The 20-year-old has never talked about his sexual orientation, or admitted to being gay or straight, nor has he ever identified himself as a woman. He has, however, been dressing up in women's clothes since his teens.