Exclusive
Heartbroken Robert Pattinson Being Inundated With Gifts: He Donates Them To Hospitals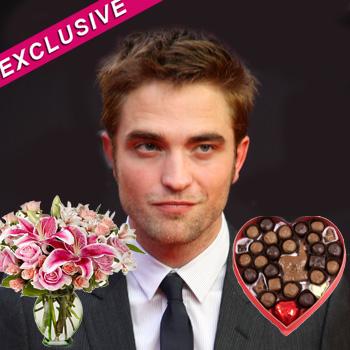 Article continues below advertisement
"Robert has been incredibly touched by the support he has received from the Twihards since news of Kristen's affair with Rupert broke," a close source revealed.
"He's been inundated with boxes of chocolates, roses, notes that have slammed Kristen and asked how he is, as well as bizarre marriage proposals.
"However, his kind-heart has got the better of him, and in a selfless act he decided to send all the gifts he received to local hospitals and senior citizens' homes.
"Robert didn't feel like he deserved any of the presents and didn't want them going to waste.
"So, he decided to redirect them to places he felt warranted receiving such gifts," the insider revealed.
As RadarOnline.com previously reported, Robert will make his first post-cheating scandal appearance on the Comedy Central's The Daily Show with Jon Stewart on Monday, August 13.
He is there to promote his upcoming flick Cosmopolis in his second time on the show, with the first coming more than two years ago. The handsome actor is also lined up to appear on ABC's Good Morning America next Wednesday, August 15.
Article continues below advertisement
Robert has been holed up at a $7 million Ojai, California ranch owned by his Water for Elephants co-star Reese Witherspoon since news of Kristen Stewart's affair with movie director Rupert Sanders broke on July 24.
But the distraught star did manage to sneak out and grab a couple of pints with pals at a cowboy dance and music club in the area last Friday.
He was spotted at The Deer Lodge enjoying the music and "seemed in good spirits," an employee told RadarOnline.com.