Exclusive
Kristen Stewart Was Cozying Up To Married Director's Kids Before Affair Was Exposed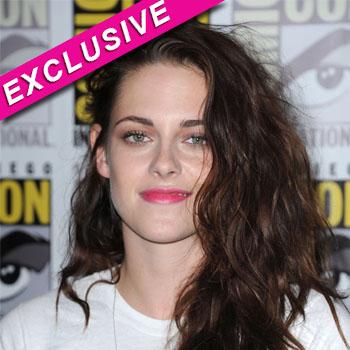 Article continues below advertisement
The latest news suggests that Kristen and Rupert could have started their affair while they were selling their latest project. Photos surfaced Thursday that would seem to back that. In the pictures, taken in May, Stewart and Sanders are seen huddled together in a restaurant in Berlin and the chemistry between the two is evident.
"During the press junkets for Snow White and the Huntsman, Kristen was already close to Rupert's kids," a source revealed. "She treated his eldest daughter to ice cream in Los Angeles when there was a break in her press interviews back in the latter end of May.
"At that time no one suspected anything was up – there was no reason to – but looking back at it now it seems pretty suspicious.
"The affair could have started back then – and everyone was blindsided. Why else would you take out a married man's kid for ice cream?" the source said.
As Radaronline.com previously reported, Stewart issued a public apology to boyfriend Robert Pattinson on Wednesday where she called the illicit affair a "momentary indiscretion."
Article continues below advertisement
"I'm deeply sorry for the hurt and embarrassment I've caused to those close to me and everyone this has affected. This momentary indiscretion has jeopardized the most important thing in my life, the person I love and respect the most, Rob. I love him, I love him, I'm so sorry," Stewart said.
The damage control comments come in light of a published report by Us Weekly that claims the Twilight Saga star and 41-year-old filmmaker could hardly keep their hands off one another as they traveled around Los Angeles together on July 17, and a series of photos confirm the affair, showing them in a number of steamy clinches.