Exclusive
Kristen Stewart Writing Letter To Director's Wife Apologizing For Affair!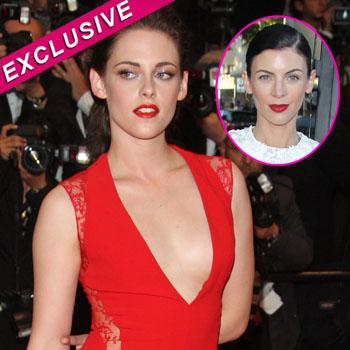 Article continues below advertisement
"Kristen didn't feel it was appropriate to issue a public apology to Liberty once the story of her affair with Rupert broke," a source close to the situation said.
"Instead, she's going to do the decent thing and write Liberty a private letter expressing her deepest regret for her actions.
"She was thinking of including Liberty, Rupert and the kids in her public apology – but Kristen was so desperate to save her relationship with Rob she decided to concentrate on that first.
"Kristen feels she made a terribly naïve mistake and will do anything to make amends. The fact that Liberty and Rupert have two kids has now dawned on her and she feels awful for what she did," the source revealed.
As RadarOnline.com previously reported, after getting caught red handed in a compromising situation with the married director, Kristen issued a public apology to her boyfriend, Robert Pattinson, on Wednesday where she called the illicit affair a "momentary indiscretion," but didn't say sorry to the woman whose family she shattered.
Article continues below advertisement
"I'm deeply sorry for the hurt and embarrassment I've caused to those close to me and everyone this has affected. This momentary indiscretion has jeopardized the most important thing in my life, the person I love and respect the most, Rob. I love him, I love him, I'm so sorry," Stewart said in a statement.
Following Kristen's statement, Sanders issued a similar apology of his own in which he said: "I am utterly distraught about the pain I have caused my family.