Exclusive
'Devastated' Robert Pattinson Remains Silent On Kristen Stewart Cheating Scandal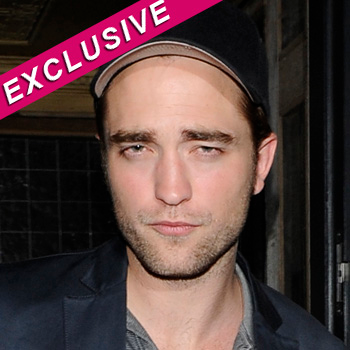 Article continues below advertisement
"Rob is in shock that Kristen cheated on him, he is absolutely devastated," a source close to the heartthrob exclusively told RadarOnline.com. "But right now he doesn't want to say anything in public until he figures out what he's going to do."
Kristen and Rob were spotted together just three days ago on July 22 at the Teen Choice Awards where they seemed flirty and happy with each other, without a care in the world.
It was just a few days earlier on July 17 when the shocking photos of Stewart and Sanders were taken, showing them embracing and kissing, in a cheating scandal that is rocking Hollywood.
"Rob is really hurt by Kristen," the source said. "Catching her cheating is not at all what he expected from her."
The brooding disheveled actor spoke out in April about his feelings on infidelity, telling Vanity Fair "There's a thing I've never got: That is, why do people cheat?"
Article continues below advertisement
Pattinson said while he "can understand the impulse" that brings on cheating, he doesn't get "how you can keep two relationships going at the same time for long.
"I'm not the casual-affair kind of guy," he said. "If I choose to be with someone, it's because I really want it. When I have a relationship, I'm 100 percent into it."
Kristen said in her apology statement: "I love Rob, I'm so sorry."
Stewart appeared to be the doting girlfriend when she was photographed in San Diego for Comic Con on July 12, where she and Rob were side by side on stage promoting their upcoming Twilight Saga: Breaking Dawn Part II.
The young lovebirds were spotted in Los Angeles on June 21 at Largo at the Coronet, but they left the venue separately and were not photographed together.
PHOTO: Kristen Stewart Poses In Drag For Elle
Kristen and Rupert spent weeks together on the whirlwind promotional tour for Snow White and the Hunstman, with stops including Los Angeles, New York, London, Melbourne, Berlin, and Madrid and shockingly his wife Liberty Ross was with them as well.