Exclusive
Kristen Stewart Pulls Out Of London 'On The Road' Premiere, 'Too Embarrassed' To Appear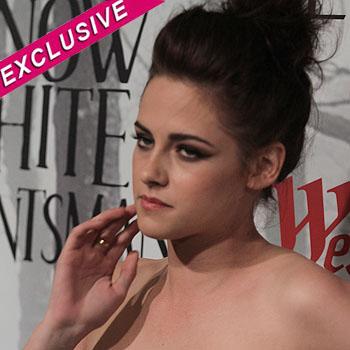 Article continues below advertisement
Kristen, an avid Kerouac fan, also doesn't want her attendance distracting from the film itself, which she is very proud of working on.
"Kristen won't be doing the red carpet for On The Road – she's too ashamed to show her face in public right now," a source revealed.
"After everything that has been said, and in light of the revelations that she cheated on Robert with director Rupert Sanders, she's running scared at the moment.
"There's also the dilemma of standing next to her co-star in the movie, Tom Sturridge. He's very close to Rob and Kristen thinks it would be awkward for her to promote the movie on the red carpet alongside him.
"Kristen is very proud of her work for On The Road, she grew up reading Kerouac novels and this is a production she always wanted to star in.
"If she appears at the London premiere, it will detract people from the movie itself and Kristen doesn't want that at all.
Article continues below advertisement
"She wants her performance and this film to be recognized for what it is – a great adaptation of a classic book," the source said.
Despite Kristen shying away from the media spotlight, Robert, 26, is going to bravely face the cameras to promote his new movie Cosmopolis.
PHOTO: Kristen Stewart Poses In Drag For Elle
As RadarOnline previously reported, Rob will make his first post-scandal appearance on Comedy Central's The Daily Show with Jon Stewart on Monday, August 13. He will follow that with a scheduled interview on ABC's Good Morning America next Wednesday, August 15, before attending the film's New York City screening on August 16 with director David Cronenberg.