Exclusive
Rupert Sanders' Wife: You Will Not Direct Sequel To Kristen Stewart Movie!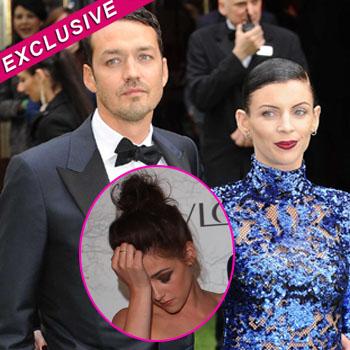 Article continues below advertisement
"Liberty let it be known in no uncertain terms that Rupert can't direct the sequel to Snow White and the Huntsman," a source revealed.
"They are trying to work things out after he was caught having an affair, and that is one of the sticking points. She just doesn't want him to ever work with Kristen again.
"Rupert is obviously disappointed because Snow White and the Huntsman was his directorial debut, and he had hoped on building on that with a follow-up after some decent reviews.
"But he knows his actions were inexcusable, and he's going to have to bite the bullet and listen to his wife on this one.
"Also, when Rupert signed up for Snow White and the Huntsman, he didn't know he was going to get a chance to direct a sequel. His contract with Universal was only for one movie. It was a verbal agreement that he was to take the reigns on the sequel, nothing was ever signed.
"Kristen, as the film's lead, will get preference over Rupert and Universal will just find another director," the source said.
Article continues below advertisement
Meanwhile, as RadarOnline.com previously reported, Rob Pattinson and Kristen Stewart have finally started talking to each other as the dust settles following the publication of a series of shocking photos that showed his girlfriend getting steamy with Sanders.
At first Rob ignored her "tearful texts" and "multiple phone calls," but finally relented and they are now on speaking terms again.
RELATED STORIES: