Kristen Stewart's Affair With Director Went On For More Than Six Months Says Family Member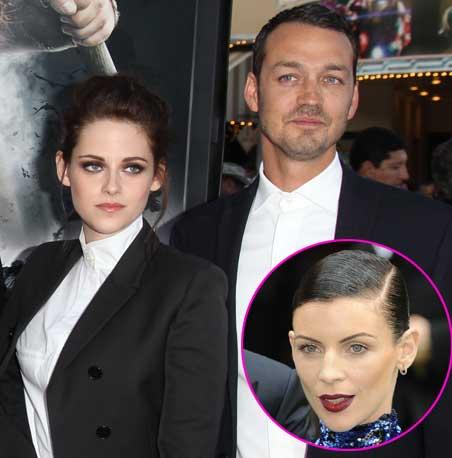 In her public apology to boyfriend and Twilight costar Rob Pattinson, Kristen Stewart called her affair with Rupert Sanders a "momentary indiscretion."
That's not so, says Sanders' own brother-in-law.
Leopold Ross, brother of Sanders' actress wife, Liberty Ross, told the Brit newspaper, The People, "It was from the last half of filming and all through post-production, clear into last week."
Article continues below advertisement
The movie shot from September 19 to December 10, 2011, meaning that the affair actually began last fall, according to Leopold.
His sister, who had a small role as Kristen's mother in Snow White and the Huntsman, had left England with Rupert and primarily stayed home raising their two children, so that he could pursue his dream of becoming a successful Hollywood director.
"She made some sacrifices for something she thought was worth it, now she knows, right? Five minutes from her home...."