Moving Truck At Robert Pattinson And Kristen Stewart's Home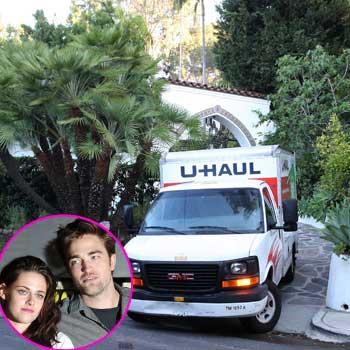 Article continues below advertisement
Pattinson is said to be "devastated" by the betrayal of his girlfriend of four years.
As RadarOnline.com previously reported, the couple are now not even on speaking terms and are living apart following the publication of photos showing Kristen in the arms of the married, father-of-two, kissing and caressing each other.
Pattinson now wants a "man to man" chat with Sanders who also betrayed the young actor as they had become good friends and spent time together as couples with the director's actress wife Liberty Ross.