Exclusive
Kristen Stewart Cheating Scandal: Rob Pattinson Wants 'Man To Man' Talk With Married Director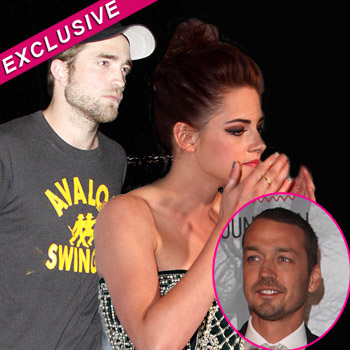 Article continues below advertisement
"Rob wants to have a man to man chat with Rupert to find out exactly what happened between him and Kristen," a source close to the Twilight star exclusively told RadarOnline.com.
"Kristen has already betrayed his trust by cheating, so he can't be sure that she will tell him exactly what went on between her and Rupert. Rupert has a wife and a family to save, so Rob feels like he has nothing left to lose and would be honest with him."
The insider went on to reveal that Rob feels doubly betrayed because he trusted Rupert as the director of Kristen's film Snow White and the Huntsman and had no idea the two were getting so close while he wasn't around.
"Rob really was blindsided by this and he's going through the typical stages of being cheated on," the source said.
"He was hurt and heartbroken, then angry and pissed off, and now he just wants answers. He feels like he needs to know exactly what happened, how far it went and how many times, so he can figure out if this is something he can move past.
Article continues below advertisement
"He's not ready to talk with Kristen, it's too painful, so he's going to Rupert."
Kristen released a statement on Wednesday calling the affair a "momentary indiscretion" and reiterated her love for Rob, but new photos released on Thursday of Kristen and Rupert getting cozy in Germany in May have Rob questioning Kristen's apology.
"Rob just doesn't know who or what to believe right now," the source said. "And he'll do whatever it takes to find out the truth."