Robert Pattinson To Break Silence On The Daily Show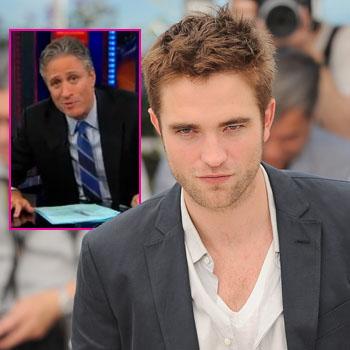 Robert Pattinson sightings have been scarce since news broke his girlfriend Kristen Stewart cheated on him with director Rupert Sanders, but the actor will make his first post-scandal appearance on Comedy Central's The Daily Show with Jon Stewart on Monday, August 13.
Pattinson will promote his upcoming flick Cosmopolis in his second time on the show, with the first coming more than two years ago. The star is also scheduled to appear on ABC's Good Morning America next Wednesday, August 15.
Article continues below advertisement