First Look At 'Forest Boy' As Mystery Deepens Over Who He Is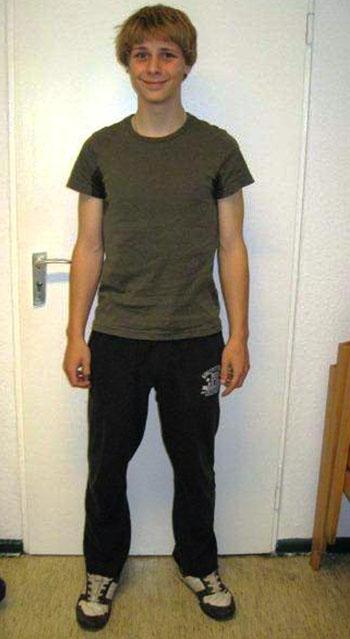 We've finally got a face to put to the Forest Boy!
Berlin police released an image of the elusive teen Wednesday in hopes of being able to suss out any family or friends who might be able to help further identify him.
"We've checked his DNA against all missing person reports, sent the data to Interpol so they could check it internationally, but unfortunately without any success," police spokesman Thomas Neuendorf said of the boy. He speaks English, answers to the name "Ray" and claims he spent five years living in the Czechoslovakian wilderness (though some questioned his claims).
Article continues below advertisement
"There are many question marks," Neuendorf added. "Everything gives the impression that he was not far away from civilization for years."
As RadarOnline.com previously reported, the boy famously sprouted up at Berlin City Hall September 5, 2011, reportedly telling officials: "I'm alone in the world. I don't know who I am. Please help me."
The blond-haired, blue-eyed lad said he'd come from the Czechoslovakian side of the Ore mountains after camping out there for five years with his recently-deceased father, who took him to live there following the auto accident death of his mother Doreen when he was 12. After his father's death, he claims he began his trek toward civilization.