Exclusive
Kris Humphries 'Ex-Flame' Willing To Help Kim Kardashian In Divorce Proceedings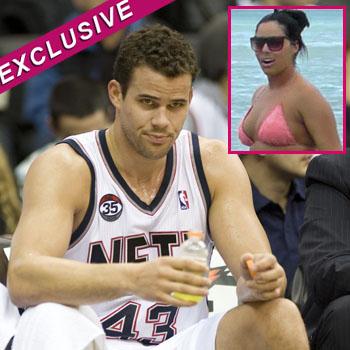 Article continues below advertisement
Myla's pit-bull attorney, and former prosecutor, Joe Tacopina, tells RadarOnline.com exclusively, "My client isn't going to rule anything out at this point including whether or not she would be willing to assist Kim Kardashian in her divorce case. I will say this, Kris Humphries has to be the only 7ft. man in the universe to have two women under 6ft tall bully, defraud and attempt to extort him. It's absolutely ridiculous."
The crux of Humphries' legal claim against Kardashian in the divorce proceedings is that he was duped into marrying the E! reality star and that the marriage was based on fraud.
"It would be pretty hard to claim that you are broken hearted if you are dating my client just two months after the marriage broke up. My client's relationship with Kris goes to heart of his claim against Kim Kardashian and that could hurt him, certainly," Tacopina asserts.
MORE ON:
Celebrity Justice
Article continues below advertisement
Upcoming depositions scheduled for Kardashian and Humphries in their bitter divorce battle will not
be videotaped, but the NBA star still wants television cameras rolling during the actual trial. The E! reality starlet's deposition will take place in Los Angeles at her lawyer Laura Wasser's office while Humphries' will be conducted in Minnesota, and both are scheduled to take place in the next two weeks.