Exclusive
Kris Humphries Won't Date Until Divorce To Kim Kardashian Is Finalized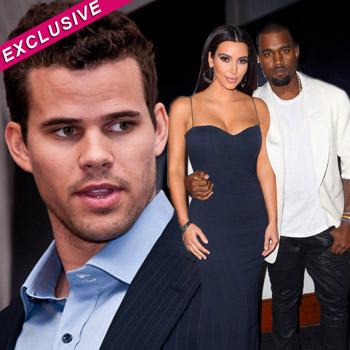 Article continues below advertisement
Media reports circulated on Monday that Humphries was spotted at the beach in Miami, with a Kim Kardashian look-alike, and there was speculation the duo are dating. However, our sources tell RadarOnline.com exclusively, "Kris won't even consider dating anyone until his divorce to Kim is finalized. Kris is very much aware that Kim is dating Kanye West, and he could truly care less. He wishes her nothing but the best, and if she can be happy with Kanye, great. He just isn't ready to date yet and doesn't want to get in a serious relationship right now. Kris isn't living like a monk and goes out with his buddies to clubs," a source close to the situation tells RadarOnline.com exclusively.
Kris is pushing hard for their divorce case to go to trial and for cameras to be allowed to tape the proceedings, something the usually publicity-hungry Kardashian is vehemently against.
"Kim is just livid that she has to be deposed. She has tried to get out of it, but there is no way she can," the source says. "Kris is ready for his deposition to be taken and just wants the truth to get out about what really happened when they were dating and after the wedding," the source says.
Article continues below advertisement
Kardashians Snub Step-Brother's Hawaiian Wedding!