Patti Stanger: I Think Kim Kardashian Will Marry Kanye West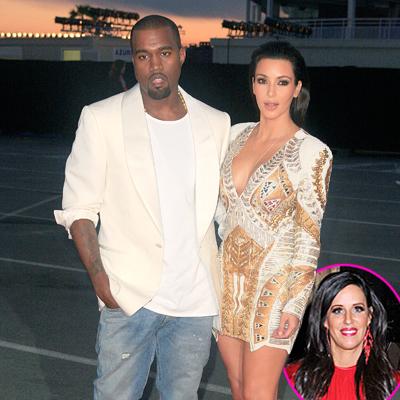 Kim Kardashian wasted no time in moving on from her soon-to-be ex-husband Kris Humphries with bad boy Kayne West, but the Millionaire Matchmaker Patti Stanger heartily approves!
Although Kim is in the middle of a messy divorce and she's only been dating Kayne a couple of months, Patti truly believes the rapper could be hubby # 3.
"This is a good, good fit for her, and I hope that Kris, her mother, gives the blessing because I think they'll end up getting married. I really do," Stanger told HollywoodLife.
Article continues below advertisement
Known for being blunt and brutally honest, Patti doesn't seem too impressed with Kim's exes and said how much better she's done status wise for dating Kayne.
"They have the attraction, Kanye's got the money, he's got the talent, Kim's got the money. She traded up for a change, and this is beyond ex-boyfriend Reggie Bush. It's an equal fit, if not bigger," Stanger explained.
The matchmaker credits the pair's longtime friendship for one of the reasons they get along so well and reinforced why that makes for a great relationship.
MORE ON:
hollywood happenings
"I love it. KK babies all the way! I think that they both made a mistake at one point in their life. They understand each other and they were friends first. Friends are the best foundation for a really good marriage," she said.
And as for dating someone else seriously while not being divorced yet, Patti thinks Kim should go for it and that Kris was never really "the one" for her.
"Separated is separated, the whole thing was not even a real marriage. I think she fell for him and the attraction and chemistry was there but at the end of the day they just didn't gel."