'Kim Has A Mass Craving For Attention,' Says Former Friend Who Staged Photo Ops For Her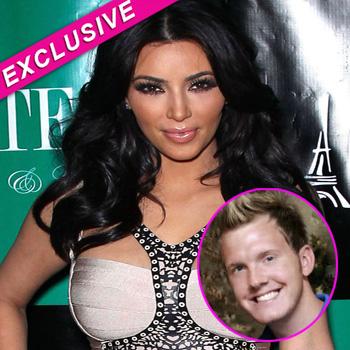 Kim Kardashian's sudden divorce announcement blind-sided her husband Kris Humphries but one former friend wasn't surprised by the split, RadarOnline.com has exclusively learned.
"She's very selfish and she knows what she wants her image to be," Jonathan Jaxson, owner of JJ Public Relations, who worked as Kim's publicist way back when, told RadarOnline.com in an exclusive interview. "She knew marriage was a bad P.R. move as her value has dropped since the wedding."
Article continues below advertisement
Jaxson has known Kardashian since 2007 and helped her through both her sex tape scandal and her relationship with NFL star Reggie Bush - both of which managed to catapult her star power.
"When we first met it was all about getting publicity and turning her into a star," Jaxson told RadarOnline.com.
As RadarOnline.com previously reported, the NBA player said he was "devastated" when his wife of 72 days filed for divorce on Monday.
"I love my wife and am devastated to learn she filed for divorce," Kris Humphries said via his rep. "I'm committed to this marriage and everything this covenant represents. I'm willing to do whatever it takes to make it work."
Kris was caught off-guard, but his uber famous wife's old pal saw it coming and said even before she had her own reality show, Kim was determined to live her life out in front of the cameras.
Article continues below advertisement
"I staged so many paparazzi moments for her," claimed Jaxson. "I arranged for her to be coming out of a jewelry store and made it look like Reggie was planning to propose to her.
"She would call and tell me to alert the press so there were cameras there whenever anything happened," he revealed.
"Reggie cottoned onto it and he didn't like it, that was part of the reason they split up. He couldn't handle the fame and her desire for it."
Just like Bush, Humphries didn't like being in the spotlight all the time and having cameras following his every move, "Kris just wanted a wife, he didn't care about the rest of the stuff," revealed Jaxson.
The money-and attention-hungry reality star that is constantly hitting the headlines is a far cry from the girl Jaxson first met.
"Kim used to be the sweetest, down-to-earth person, she was the coolest chick around!" he told RadarOnline.com. "She has just become this different person who is eager and hungry for fame. She has a mass craving for attention."