Kim Kardashian's Marriage: How She Faked It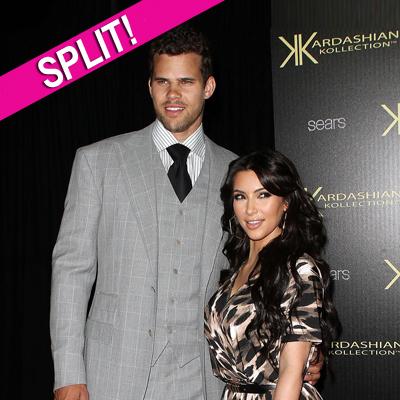 For reality TV's biggest star, Kim Kardashian's pretty good at faking it.
We've learned that while the socialite's marriage to Kris Humphries was breaking up well within their 72 days together, she was telling the public the exact opposite.
For one, she was out repeatedly wearing her wedding ring in that time span, on occasions like when they celebrated Kim's 31st birthday in New York; on October 19 in New York, when she was out in Manhattan; and in mid-October, when she was on a trip to Dubai.
Article continues below advertisement
Kim's statements during the marriage also must have misled her fans, peppered with positive comments about Kris when a storm front was on the horizon, in reality: at Gabrielle's Angel Foundation Ball in New York City on October 17, she told a journalist, "Kris is a really good guy and we're so happy."
And on October 7, she even told her pal Ryan Seacrest she'd be willing to move anywhere in the country to accommodate whatever team her free agent NBA hubby signed with.
"I would go to Oklahoma City if the Thunder signed Kris ... we're not going to live a separate life," she said.
And if that wasn't enough, there was the October 5 edition of Ellen in which they renewed their vows.
As we previously reported, A-list Hollywood lawyer Laura Wasser will represent Kim in the split; the duo reportedly has a prenuptial agreement in place.
Kardashian and Humphries, a free agent during the NBA lockout, tied the knot August 20 in a lavish wedding with stars like Eva Longoria, Ryan Seacrest and Lindsay Lohan among the 400 guests in attendance. The TV special chronicling the nuptials, E!'s Kim's Fairytale Wedding: A Kardashian Event, aired last month to huge ratings, averaging 4.4 and 2.7 million viewers, respectively, on consecutive nights.