Exclusive
Real Reason Behind Kardashian Divorce: Kim's Addiction To Fame Was Downfall In Her Marriage, Says Friend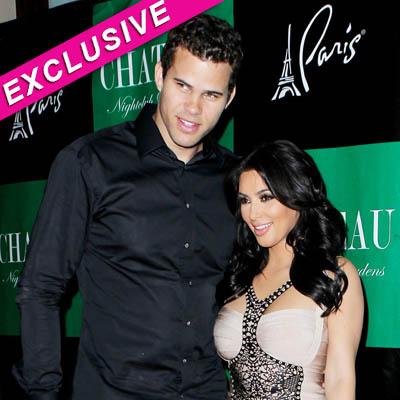 By Alexis Tereszcuk - RadarOnline.com Senior Reporter
Kim Kardashian's divorce is coming as no surprise to those close to her and RadarOnline.com has learned that one of the biggest problems in their marriage is Kim's insatiable ego.
"She doesn't want to live off camera she is totally insecure and addicted to fame," a friend close to Kim told RadarOnline.com. "Everything is about her and her career, it was never about we (them as a couple)– always about me. (her!). She wouldn't change her name, didn't like Minnesota, not ready for kids, pretty much anything he wanted or liked she didn't.
Article continues below advertisement
"They never should have gotten married in the first place," the source said about her August nuptials to Kris Humphries, which netted a reported $10 million.
"It was all way too fast…she will do anything for attention – she is completely self absorbed, he got caught up in the excitement but they have nothing in common."
The 31-year-old reality star and the 26-year-old NBA player clashed from the get go. "He basically had to do whatever she wanted, from filming the show to what they did on the weekends, and had no say about anything. She doesn't want to live off camera. They went from 0 to 100 in such a short amount of time."
As for their star studded wedding, where RadarOnline.com reported that Lindsay Lohan was doing shots, the Kardashian family was totally in control.
"The wedding was all for TV – they invited people they didn't even know – many of whom were business associates, and people who each had not even met before the wedding! Who invites guests to their wedding who they don't even know? The wedding was contrived to be great television, but had no warmth or intimacy."
Article continues below advertisement
Their families never got along either the source said. "His family thinks she's extremely selfish and her sisters never liked him."
The source added that this was a calculated move by Kim. "Don't think it's a coincidence filing/announcing on Halloween - she will be profiting off of this for years to come! Not to mention her mom's book comes out tomorrow.
"She's crafty!"
RELATED STORIES: