Kim Kardashian: 'We Are So Excited…'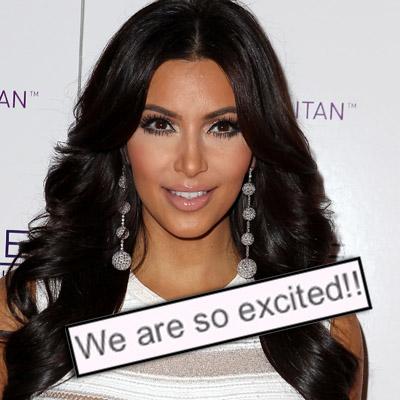 As news broke Monday that Kim Kardashian planned to file for divorce from Kris Humphries after only 72-days of marriage, the reality TV star was tweeting about his 'excited' she was -- not about the end of her marriage, but about a new business opportunity, of course.
In a tweet posted Monday morning, Kim K. wrote: "Our store #KardashianKhaos is opening tomorrow at 9am at @TheMirageLV We are so excited!! Kardashian Khaos has arrived!"
Article continues below advertisement
In a statement issued on her web site earlier this month, Kim's momager Kris Jenner wrote: "The store includes all of the products that the girls and I endorse, use and adore plus a collection of special and unique souvenir items like these!!"
As RadarOnline.com previous reported, Kim attended a star-studded Halloween party in Vegas this weekend, where she dressed as Batman villainess Poison Ivy.
Humphries did not attend.