Who Wore It Best? Reese Witherspoon Vs. Kim Kardashian Vs. Kelly Clarkson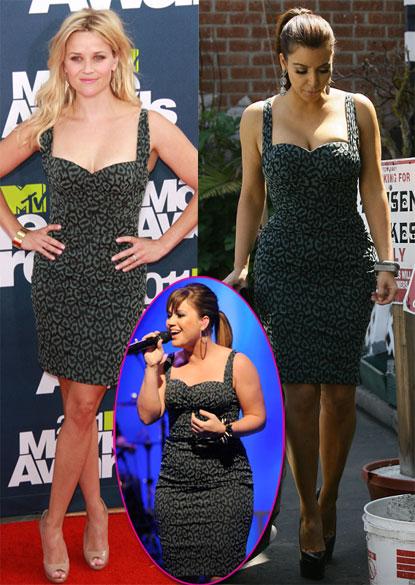 Article continues below advertisement
Kim Kardashian sported the same style during her wedding planning festivities, rocking it to Hansens Cakes in Hollywood. Doesn't everyone wear an uber expensive bustier dress to taste cake?
Finally, chart topper Kelly Clarkson stepped out on the stage of The View this week, pairing the number with a ponytail and black heels.
Though all three babes looked awesome in the to-die-for dress, we have to side with Reese on this one! We love the way she kept the rest of her look feminine and simple. What do you think?
Leave comments below!
RELATED GALLERIES: