Kim Kardashian Tries On Many, Many Wedding Dresses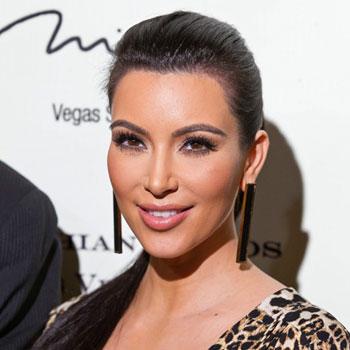 Going to the chapel and she's ... trying on dresses!
Yes, Kim Kardashian shined in her Vera Wang wedding gown during her August 20 wedding to Kris Humphries, but the fashionable pick was hardly a no-brainer, as we've obtained these new pics of the glamorous reality star trying out the right wedding dress for her banner day.
As we previously reported, Hollywood was out in full force for the televised affair, with stars like Eva Longoria, Mario Lopez, Ryan Seacrest and Julianne Hough, George Lopez, Sugar Ray Leonard, Lindsay Lohan with mom Dina, and Ciara among the 400 guests in attendance.
Article continues below advertisement