Kris Jenner Defends Kim's Marriage: 'It Wasn't A Sham'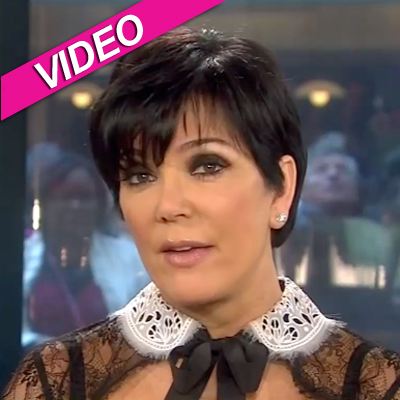 Kris Jenner staunchly defended her daughter Kim On Wednesday's Today show, saying her 72-day marriage to Kris Humphries "wasn't a sham."
Jenner -- who was on the morning show to promote her new book, Kris Jenner … and all things Kardashian -- said she did know Kim intended to file for divorce, prior to it becoming public on Monday.
"I knew a few days before, of course, because Kim and I are really close," Jenner told host Ann Curry. "It's just our job now to wrap our arms around her through thick and thin," she added.
Article continues below advertisement
Jenner also denied reports that Kim manufactured the wedding as a made-for-TV money-making opportunity.
"It makes me feel sad that some people are reacting that way. It certainly wasn't a sham. It wasn't for TV," she said.
Jenner also said that the Kardashian family did not sell the TV rights to broadcast the wedding, nor did they profit it.
"Kim had to pay a great deal of money for the wedding," she said.
Jenner also said Kim -- who's currently in Australia with sister Khloe to promote their new handbag line -- is upset by the stinging criticism directed at her.
"She feels that she's let a lot of people down. She's sick about it," she said.
Watch the video on RadarOnline.com
Jenner also said that several stories about the wedding were not in fact true. She said Kim was not paid a million dollars by a magazine for the exclusive rights to publish photos from the ceremony and reception. Jenner said Kim was paid "less than a million dollars..but more than $500,000." She also said all of the money went toward the wedding.
Article continues below advertisement
Jenner also debunked stories that Kim's ring cost $2 million dollars, saying: "It was less than half of that."
As for who gets the ring, she said: "It's none of my business."
When asked what caused the split, Jenner would not provide any details, saying: "I'm not Kim's spokesperson…
It's her personal decision. Something she'll have to talk to her fans about."
As for any hope of a reconciliation, Jenner said: "I have no idea."