Exclusive
Kris Humphries To Booty Call Girl: Stop Saying You're My Girlfriend!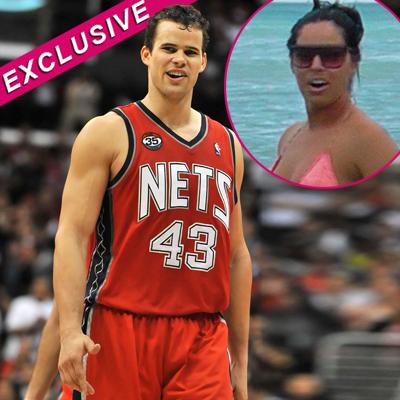 Article continues below advertisement
As we previously reported Humphries was spotted earlier this week hanging out at the beach in Miami with Sinanaj, but a source close to the situation insists that the two are categorically NOT in a serious relationship.
"Myla and Kris are absolutely not in a relationship," the source says. "Have they hooked up? Absolutely, and she was pressuring Kris for a commitment, but he has been very honest with her that there was no way that was going to happen... Kris is very much enjoying being single and any girl that claims she is dating him exclusively is lying."
As RadarOnline.com previously reported, Humphries has no plans on dating anyone until his divorce from the E! reality star is finalized.
"Kris' attorney called and left messages for Myla on Thursday afternoon," the source tells RadarOnline.com. "Lee conveyed that he needs to speak to her immediately about the claims she is making regarding Kris' relationship with her. There are text messages between Kris and Myla which clearly prove that she is lying about being his girlfriend. Kris' lawyer has also drafted a cease and desist letter that he will be sending to Myla which will also order her to stop making these claims. The timing of Myla making these claims is wreaking havoc on his upcoming divorce proceedings, because he will most certainly be asked about dating her during his upcoming deposition."
Article continues below advertisement
Myla, who was branded a "Kim Kardashian look-a-like" because of her curvy figure and brunette locks, is not happy about just being branded a hook-up by Kris though and is eager for a committed relationship.
"Myla is very upset with Kris for not wanting an exclusive relationship. However, Kris was honest with her from the beginning and it's very likely that he won't be seeing her anymore now," the source says. "There are always going to be girls that are looking for their 15 minutes of fame and say they are dating Kris. It just comes along with the territory."