Exclusive
Kris Humphries: Doesn't Have A Girlfriend, She's Just A Booty Call!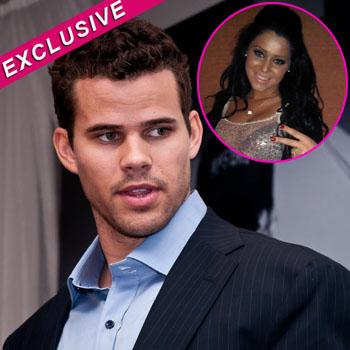 Article continues below advertisement
Humphries was spotted earlier this week at the beach in Miami with Fatmire "Myla" Sinanaj, but a source close to the situation tells RadarOnline.com exclusively that the two are categorically NOT a serious item.
"Myla and Kris are absolutely NOT in a relationship," the source says. "Have they hooked up? Absolutely, and she was pressuring Kris for a commitment, but he has been very honest with her that there was no way that was going to happen. Kris has been honest with her from day one that he wasn't ready to commit to having a girlfriend and wouldn't be for a very long time. Look, he is going through this divorce, and he just doesn't want to get serious, with ANYONE. Just because Kris is saying he isn't ready for a relationship doesn't mean the guy is living like a monk, that just isn't happening. Kris is very much enjoying being single and any girl that claims she is dating him exclusively, is lying."
As RadarOnline.com previously reported, depositions for Kardashian and Humphries will take place at the end of June and Kim's attorneys are planning to quiz Kris about his "love life."
"Kris is expecting to be asked if he has a girlfriend, or has had one since Kim filed for divorce," the insider says. "Kris will answer under oath that he hasn't had a girlfriend and that he is very single. Kris doesn't care that Kim is dating Kanye West, he has truly moved on with his life. Kris is going to be in Minnesota for the summer getting in the best shape possible for the upcoming basketball season, end of story. Kris' primary focus has been basketball, and that is it."
Article continues below advertisement
Kris is pushing hard for their divorce case to go to trial and for cameras to be allowed to film the proceedings, something the usually publicity-hungry Kardashian is vehemently against.
"Kim is just livid that she has to be deposed. She has tried to get out of it, but there is no way she can," the source says. "Kris is ready for his deposition to be taken and just wants the truth to get out about what really happened when they were dating and after the wedding."
Meanwhile, Myla, who has ben branded a Kim Kardashian lookalike because of her curvy figure and brunette locks, is not happy about just being branded a hook-up by Kris and is keen for a committed relationship.
"Myla is very upset with Kris for not wanting an exclusive relationship. Kris was honest with her from the beginning and it's very likely that he won't be seeing her anymore now," the source says. "There are always going to be girls that are looking for their 15 minutes of fame and say they are dating Kris. It just comes along with the territory."