Boy Claims He Lived In Wilderness For 5 Years; Wants To Go Back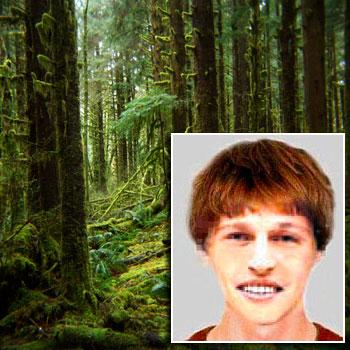 A boy who purportedly spent five years living in the wilderness is struggling to live in modern civilization after sprouting up in Germany following what he claims was his father's death.
The boy -- who is believed to be 17 years old, and answers to the name "Ray" -- showed-up at Berlin City Hall September 5 with a tent, sleeping bag and backpack. There, he reportedly begged officials: "I'm alone in the world. I don't know who I am. Please help me."
Article continues below advertisement
The boy claims his father, identified as Ryan, took him to live in the woods following the auto accident death of his mother, Doreen. He said his father recently died, spurring his journey toward civilization.
An anonymous German government worker who spoke with the lad told the Daily Telegraph: "He said he needed help, that he didn't know where to go and had no one in the world to look after him. I tried as much as I could to find out details about where he was from but he just didn't know. He seemed calm, not scared at all, but quiet."
In the past few weeks the boy has pleaded with officials to release him back into the wild, as he's uncomfortable with basic amenities such as sleeping in a bed and taking showers.
"He has indicated that he would be far more comfortable on the forest floor and would prefer to return there to sleep," the government worker told the paper.
Officials in Germany are seeking to make Ray a ward of court; we'll have more on this story as info comes along.