Forest Boy Mystery Deepens As Authorities Struggle To Uncover His True Identity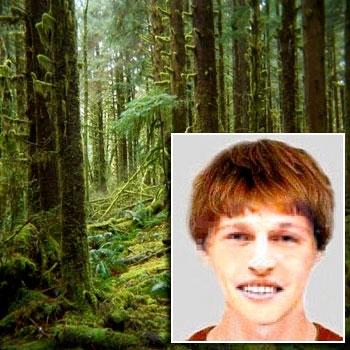 The baffling story of a teenage boy claiming to have lived in the wilderness for five years has made headlines around the globe.
The 17-year-old - who answers to the name Ray - presented himself to authorities in Berlin insisting he had been surviving in the forest with his dad since a car crash that killed his mother half a decade ago.
But three weeks have passed since Forest Boy - as he has been dubbed - arrived on the steps of City Hall and begged for help and his bizarre case is still shrouded in mystery.
Article continues below advertisement
Ray claims he only came back to civilization after his dad died in a fall a few weeks ago.
He says he buried his father then followed his compass back to the German capital a distance estimated at an incredible 150 miles.
But other than his first name, his date of birth and the fact that he speaks fluent English, very little else is known.
As RadarOnline.com previously reported, despite his alleged wild upbringing, Ray is surprisingly civilized and has been adapting to modern life well.
According to Beate Kohn, a hostel worker, where Ray was staying, he has table manners, showers regularly and likes bowling and watching TV.
"He was very, very kindly to everybody, with the other kids and with us," said Kohn, 50 who admitted that he "had moments where he appeared uneasy, but generally he settled in well and appeared comfortable."
This is indeed shocking for a boy who has been starved of human contact for so long.
Article continues below advertisement
"We have cases where it is obvious what has happened, and cases where there are a lot of questions,' said Kohn.
"Obviously, in his case, there are a lot of questions. He may have seemed quite normal, but if you have suffered a significant trauma that can happen. You have to find out the story behind the trauma."
Some think the boy is originally from England due to his dialect, but he is believed to have inhabited the Czechoslovakian side of the Ore mountains during his time in the wild.