Pals Urging 'Out Of Control' Rihanna To Enter Rehab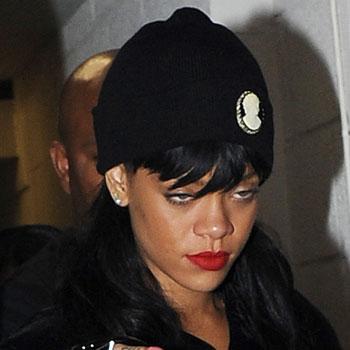 Rihanna's friends and music industry peers -- including Jay-Z -- are telling her she needs to check into rehab following a number of alarming incidents in recent months indicating the singer's life in the fast lane is eroding her gorgeous looks and impacting her work.
"Rihanna has been out of control for months," an insider told Closer magazine. "She was supposed to catch a flight back to the UK last week for a work obligation, but she ended up missing it, which was the final straw for management. Jay-Z hit the roof when he found out, and told Rihanna, 'Go to rehab now or I'll drop you from the label.'
Article continues below advertisement
"She's not happy, but she now feels she has no choice."
In her defense, the 24-year-old said she cancelled her UK trip to spend time with her cancer-stricken grandmother Dolly.
In a separate report from Look magazine, a source said the Disturbia singer has "reached breaking point."
"Ri says she's physically and mentally exhausted and feeling lost," the source said. "I think she desperately needs help and some time off -- not just from work but from all the other stresses in her life too."