Rihanna On Chris Brown Reunion: 'I Didn't See How People Could Think It Was A Bad Thing'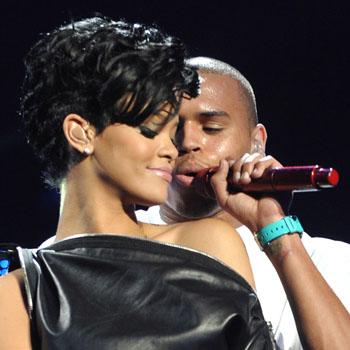 Article continues below advertisement
"It never occurred to me how this was going to be a problem," she tells the magazine. "I thought people were gonna be surprised that we finally did a record together, but I didn't see how people could think it was a bad thing, you know? In my mind, it was just music . . . I could never see anything wrong with making music."
The 23-year-old Barbados beauty worked with Chris on the new single Birthday Cake, and she also added her singing skills to a verse on his Turn Up the Music and said the controversy surrounding her choice has caught her "off-guard."
Rihanna adamantly denies any sort of romantic link to her former beau, but goes on to say that if they did get back together, it's her life and she can live it how she wants.
"I worked with Brown in a completely professional environment," Rihanna said. "I mean, if I went back to him as a girlfriend, then that's a whole different discussion.
"There's a lot of sh*t y'all can't get over. Y'all holding your breath on a lot of stuff that doesn't matter," she said. "When you realize who you live for, and who's important to please, a lot of people will actually start living. I am never going to get caught up in that. I'm gonna look back on my life and say that I enjoyed it, and I lived it for me."
Article continues below advertisement
A few months ago, reports surfaced that the two were discretely meeting and that "Rihanna loves to live dangerously, and talking to and hooking up with Chris is all part of that."
However, as RadarOnline.com previously reported, Chris has been very public with his love for new girlfriend Karrueche Tran, tweeting photos of the couple's steamy PDAs.
RELATED STORIES:
Florida Prosecutors Interviewing More Witnesses In Chris Brown Alleged Theft Investigation