Rihanna On Reconciliation With Chris Brown: 'I'm Going To Do What I Want To Do'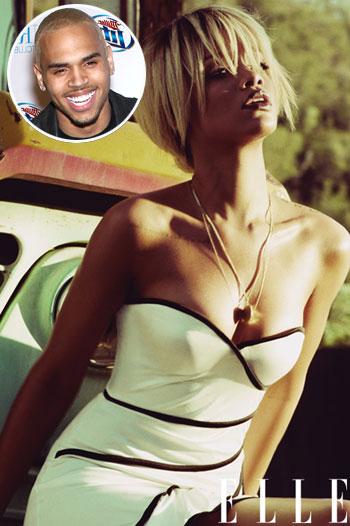 Rihanna doesn't care what anyone thinks when it comes to her reconciliation with Chris Brown!
The Battleship star opens up to Elle magazine in the May 2012 issue about the domestic violence incident involving her ex-boyfriend, how it made her stronger, and why she reconciled with him after a few years.
"It gave me guns. I was like, well, f**k," she explains about the couple's very public breakup. "They know more about me than I want them to know. It's embarrassing."
Article continues below advertisement
But what didn't kill her, only made her stronger.
"That was my opening. That was my liberation, my moment of bring it. Now you know that, so you can say what you want about it. I don't have anything to hide."
Rihanna, who recently received a bit of backlash after reconciling with Brown and recording a few songs with him, doesn't really care what people think about her decision.
"The bottom line is that everyone thinks differently. It's very hard for me to accept, but I get it," she reveals. "People end up wasting their time on the blogs or whatever, ranting away, and that's all right. Because tomorrow I'm still going to be the same person. I'm still going to do what I want to do."
What do you think about Rihanna reconciling with Chris Brown? Sound off below!
RELATED STORIES:
Florida Prosecutors Interviewing More Witnesses In Chris Brown Alleged Theft Investigation
Battle Of The Battleship Babes! Rihanna Vs. Brooklyn Decker
Rihanna Slams Reports Of Hookup With Ashton Kutcher: 'I'm Single'
Clay Aiken Disses Rihanna, 'Has Some Pitch Problems For Sure'