Exclusive
EXCLUSIVE: New Photos Of A Beaten & Battered Rihanna Leaked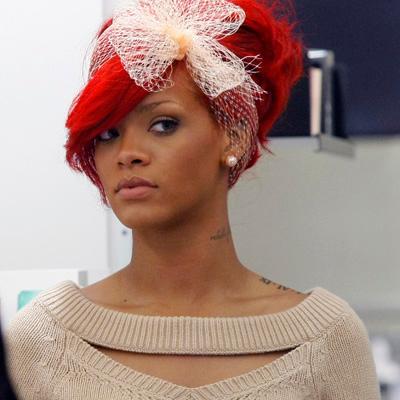 Never-before-seen images of a battered Rihanna -- reportedly taken at a hospital after her fight with Chris Brown -- have leaked.
RadarOnline.com has seen the four images that were offered to this site for publication. We declined.
The photos were taken in a Los Angeles emergency room where Rihanna was being treated after she was assaulted the night of the Grammy awards in February 2009, according to an anonymous source who would not identify themselves to RadarOnline.com.
Article continues below advertisement
"They were taken at the hospital," admitted the source, who has been shopping the photos to various other media outlets.
The possible release of the stills would almost certainly cause more outrage. Less graphic images were published online 11 days after the couple's fight nearly two years ago.
After that leak, the Los Angeles Police Department launched an internal investigation and asked for the public's help in finding the source of the photographs.
The photos showed to RadarOnline.com are different to those previously published.
While three of the stills feature Rihanna, a fourth is of Brown seated in a hospital room pictured with a small lesion on his upper lip.
The battered songstress, whose real name is Robyn Fenty, is pictured with large welts above each of her eyebrows, marks on both of her cheeks and a split lip.
The most graphic photo is a close-up; her left eye bloodied and bruised, with four lesions on her face and multiple cuts on her bottom lip.
Article continues below advertisement
Rihanna, wearing a grey tank top with her short hair pushed off her face, is also photographed in a profile position, showing the right side of her face.
A ruler is being held up which shows the reddish swelling to span two inches - from the bottom of her eye almost all the way down to her mouth.
In another image, Rihanna is shown pulling her busted lips apart to show numerous lacerations on the inside of her mouth.
MORE ON:
Celebrity Justice
A worker, wearing a latex glove, is holding up a ruler to her lips.
There appears to be at least five major cuts on the inside of her lips.
LA Laker Matt Barnes Arrested On Domestic Violence Charge
In the one image not seen by RadarOnline.com, Rihanna is captured with a "bite bruised mark on her arm", according to the source.
Brown, an R&B superstar, was arrested on February 8, 2009, and booked on suspicion of making felonious criminal threats to a woman.
Article continues below advertisement
Brown was sentenced in August, 2009 to serve five years probation and ordered more than 1,500 hours in "labor-oriented service." He also had to complete 52 weeks of domestic violence counseling.
Additionally, a restraining order was enacted until 2014 in which Brown must remain 50 yards away from Rihanna and 10 yards if they're both attending the same industry event.
After the first leak, police classified the photos release as a case of serious misconduct that could result in termination.