LA Laker Matt Barnes Arrested On Domestic Violence Charge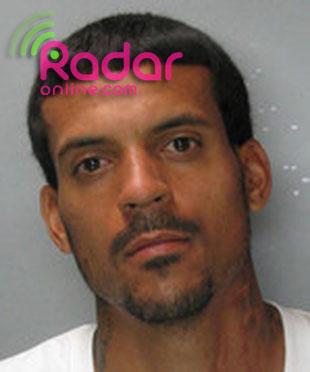 New Los Angeles Laker Matt Barnes was arrested on a felony domestic violence charge Wednesday in Sacramento, California, RadarOnline.com has learned.
An incomplete 911 call placed Wednesday afternoon led deputies to Barnes' Sacramento home, where investigators spoke to the basketball player and a woman who police said he "lived with and with whom he had a dating relationship (presumably his fiancée and mother of his children, Basketball Wives personality Gloria Govan)."
Article continues below advertisement
EXCLUSIVE: Lamar Odom's Ex Says Khloe Kardashian Missed Holidays With His Kids
Police said that after talking to both parties -- each were sporting visible wounds -- they determined Barnes had been the aggressor in the struggle, and had disconnected the 911 call previously made (he was also charged with maliciously obstructing the use of a telephone line). He was then taken into custody and held at Sacramento County Main Jail until he posted $50,000 bond Wednesday night, officials said.
The hoops star certainly hasn't exercised his right to remain silent about the matter, as he's put out two statements, one to a Sacramento TV reporter and one via his Twitter, to get out his side of the story.
He sent a text message to ABC's Bryan May: "U know any domestic violence situation 9 outa 10 times the man gets arrested. That's the case here I was the victim but still got arrested. No matter what I say people are gonna think what they want..."
Article continues below advertisement
He later Tweeted: "DON'T LET YOUR EARS WITNESS, WHAT YOUR EYES DIDN'T SEE!!!"
VIDEO & PHOTOS: Taylor Lautner Checks Out Game - And The Laker Girls!
Barnes, who inked a two-year, $3.6 million pact with the Lakers in July, will face a judge Monday.
For those close to the couple, the incident and Barnes subsequent arrest is surprising.
"I'm shocked and saddened. I've known Matt since he was at UCLA and he never showed a violent side to me," says a source close to the couple.
VIDEO & PHOTOS: Jack Gets In On The Action As Celebs Cheer Lakers To Victory
"They have a crazy relationship. They were always back and forth. He's tried to break up with her a million times but she'd do anything to keep him. She loves the NBA lifestyle.
The source goes on to say she believes Barnes keeps going back to the relationship because he loves his kids and wants to be around them. During a previous conversation with Barnes, the source asked him why he stays with her and he replied," I don't know, she's a little nuts."