Exclusive
Third Masseur Comes Forward Claiming John Travolta Sexually Assaulted Him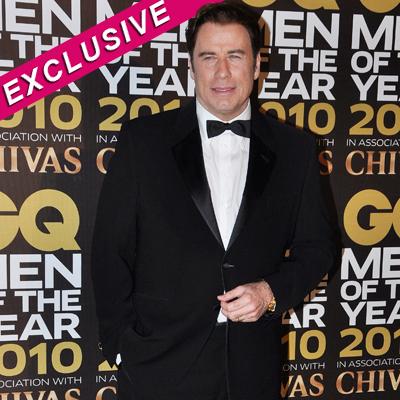 Article continues below advertisement
John Travolta Second Sexual Assault Accuser Documented Alleged Attack In Emails To Bosses
"The latest masseur says that around two years ago he received a call to do an in-room massage in a five star hotel in New York City," a source close to the situation tells RadarOnline.com. "When he arrived at the room he claims that he began to massage Travolta. The man alleges that there was unwanted groping that he endured and that Travolta also indicated that he wanted much MORE than a massage. He also claims that there was alcohol present in the room and that Travolta encouraged the man to drink with him during the time of the massage. The masseur is currently assessing what his legal options are."
The two male masseurs who have already filed lawsuits against Travolta, which were subsequently formally dismissed by their former attorney, Okorie Okorocha, have since retained powerhouse attorney Gloria Allred.
Second Male Masseur Files $2M Sexual Battery Lawsuit Against John Travolta
"We are now representing John Doe #2. We believe that the lawsuit should be filed in another court and, therefore, the lawsuit that was on file was dismissed without prejudice. We will be conferring with our client regarding what will happen next in this case," Allred told RadarOnline.com.
Article continues below advertisement
Travolta has been married to actress Kelly Preston since 1991. The couple's oldest child, Jett, died in 2009. The couple have two other children, daughter, Ella Bleu, and their toddler son, Benjamin, born in 2010.
John Travolta Sex Accuser 'John Doe' Says He Has Proof Of Affair
Travolta's attorney, Marty Singer, didn't immediately respond for comment on this story, but he previously told RadarOnline.com, "As a result of the published lies about my client we expect some 'John Does' to come out of the woodwork and assert false claims."