Exclusive
New John Travolta Sex Accuser: Gym Employee Accuses Him Of Groping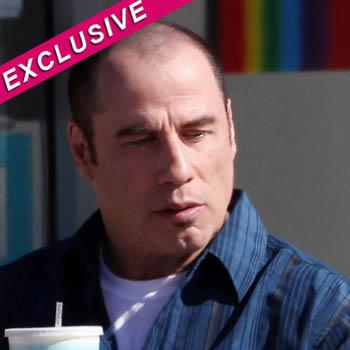 By Jen Heger - Radar Assistant Managing Editor
A new man has come forward accusing John Travolta of sexual misconduct, RadarOnline.com is exclusively reporting.
The new accuser, making a total of four to date, is a gym employee who accuses the Grease star of groping and fondling him against his will.
"As a result of the published lies about my client we expect some 'John Does' to come out of the woodwork and assert false claims," Marty Singer tells RadarOnline.com, adding that he has not yet been contacted by an attorney representing the new accuser.
Article continues below advertisement
The previous three men comprise of John Doe #1, a masseur who has recently hired Gloria Allred to represent him after being dropped by his previous attorney; an Atlanta based masseur, who is being represented by Okorie Okorocha and Chilean-born former cruise line employee, Fabian Zanzi.
The gym employee/personal trainer claims he would open the gym for Travolta when he was on location for a film shoot, after hours. "The gym was opened as a courtesy to John Travolta so that he could avoid the public yet maintain his fitness in this physically challenging role that he was doing at the time. The gym employee says that John Travolta groped and fondled him against his will," a source close to the situation tells RadarOnline.com.