Exclusive
John Travolta's First Sex Accuser Hires Gloria Allred To Be His New Lawyer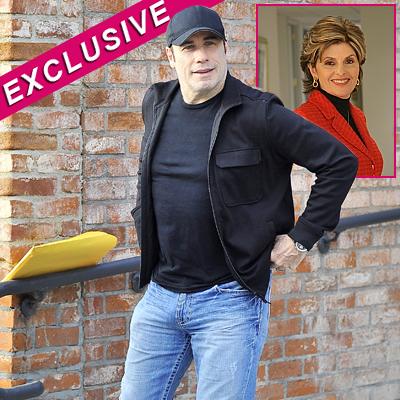 Article continues below advertisement
The powerhouse civil rights attorney tells RadarOnline.com exclusively, " I represent John Doe #1. Mr. Doe's lawsuit was dismissed without prejudice which means that he is still legally entitled to file another lawsuit against John Travolta if he chooses. We are in the process of conferring with him regarding the next steps, which he may wish to take. Our client and our firm has no further comment at this time."
The Texas man had hired Los Angeles lawyer Okorie Okorocha to represent him, but in a stunning turn of events, the two stopped working together last week. John Doe #1 claimed Travolta sexually assaulted him in Los Angeles on January 16, 2012 and said he could prove Travolta was in town on that date.
John Travolta Sexual Battery Accuser Afraid But Ready To Go To Trial
But Travolta's attorney Marty Singer not only vehemently denied the charges, he also provided proof that his client was in New York on the day John Doe #1 claimed the assault took place. John Doe #1 has subsequently claimed that his original date of Jan. 16 was a "miscalculation" and that the alleged assault actually took place a few days earlier.