Exclusive
John Travolta's Sex Accuser's Shocking Email To His Bosses: What It DOES NOT Say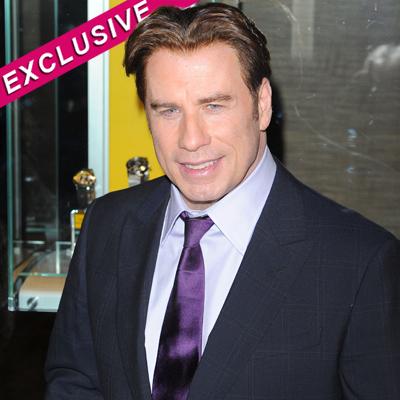 RadarOnline.com Assistant Managing Editor
WARNING: This Story Contains Explicit Content
The second masseur suing John Travolta for sexual assault and battery sent several e-mails to his bosses the day after the alleged incident occurred and made no mention of Travolta, nor the alleged incident, RadarOnline.com is exclusively reporting.
The unidentified Atlanta-based masseur made the bombshell claims several days after another anonymous man filed a similar lawsuit against the Grease star; both men are seeking $2 million dollars in damages. Travolta's powerhouse attorney, Marty Singer, has denounced the claims of both masseurs.
Article continues below advertisement
In an e-mail sent to two of his female bosses and the male general manager of the hotel, where the alleged attack took place, the masseur writes: "After careful thought regarding the recent events that took place today, I have come to the conclusion that it is necessary to resign my position as lead therapist. Effective immediately, I will assume my role as a massage therapist and esthetician. In these positions I will continue to be professional and provide the best customer service as I always have.
John Travolta Second Sexual Assault Accuser Documented Alleged Attack In Emails To Bosses
"I was under the assumption that as a part of management, management would support me and expect employees to do likewise. After experiencing insubordination, disrespect and unnecessary gossip are not qualities that I am accustomed to and will not accept in a management position. As a member of the REDACTED management team, I was expecting to grow with the spa and grow professionally."
Article continues below advertisement
According to the second masseur's lawsuit, "as the massage came to an end Travolta suddenly turned on his stomach with his legs wide open with a full erection. He then tried to force Doe Plaintiff No. 2's hand on Travolta's scrotum. Then, Travolta started to grab, rub and caress Doe Plaintiff no. 2's upper thighs and buttocks....Travolta still had an erection and wanted his abdominals done, but Travolta's erection was in the way and he refused to have his penis covered by a sheet of a pillow case cover...Travolta started masturbating about 15 minutes left in the session, and Doe Plaintiff No.2, said he had to go."
MORE ON:
Celebrity Justice
Article continues below advertisement
It goes on to allege that the masseur "complained to all of his supervisors and many coworkers to no avail." And that Travolta allegedly went down "to the spa that Plaintiff No. 2 worked at, which is part of the resort Travolta was staying at, as opposed to having Doe Plaintiff No. 2 go to his room. Travolta DEMANDED that Doe Plaintiff No. 2 come back and do it again, and he refused."
John Travolta Sex Accuser 'John Doe' Says He Has Proof Of Affair
The resort's General Manager responded to the masseur's email, replying: "Thanks for copying me. Please don't walk away this quickly. I have great confidence in you and frankly we need you. Please talk to REDACTED and rise to this opportunity. It's not easy, but YOU can and will make a difference. I am counting on you. Is that a fair deal?"
The General Manager recently left his position and when RadarOnline.com called his cell phone a recorded message said: "The person you are trying to reach is not accepting calls at this time. Please try your call again later."
Article continues below advertisement