Kelly Preston: Scientology Helped Me Deal With My Son's Death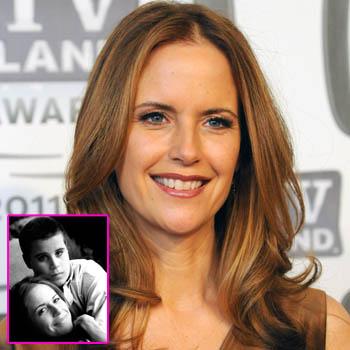 Kelly Preston suffered a loss no parent should have to bear, the death of her beloved son Jett, but she says she found strength in the Church of Scientology, and that she will "forever be indebted," to them.
Kelly and her husband John Travolta were devastated when Jett passed away in the Bahamas in January, 2009, after suffering from a seizure and hitting his head, but she says she learned to deal with the pain.
Article continues below advertisement
"In Scientology, we have what's called "auditing," and that helps you to address things in your life and to strip them away," she said on the television show The Conversation with Amanda Cadenet.
"It's a path of spiritual enlightenment. Also, it helps rid the mind of painful experience completely. Through that, the people at my church literally held my hand and got me through... I will forever be indebted."
Kelly, 49, said the tragedy was almost unbearable. "I felt at times like I was drowning. It felt like a sea of wet blankets," but she said there was enormous support and love that she felt.
She said she found the strength to go on slowly. "And then I just peeled them off, layer by layer, so that I can now say, "I want to live. I love life. My life is beautiful and amazing."
Kelly said her church is what helped her get through her grief. "You never forget, but I feel like the weight of the world was lifted," and that the she wanted to live after Jett's death.
Article continues below advertisement