Isabella Cruise Opens Up About Scientology And Reuniting With Nicole Kidman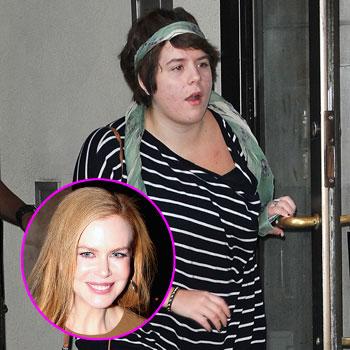 Isabella Cruise is all grown up and independent, living with her Scientologist boyfriend, and is once again on good terms with Nicole Kidman and calling her 'mom'!
The usually private 19-year-old daughter of Tom Cruise and Nicole opens up in an exclusive new interview with New Idea, revealing all the details about her life as an adult – and RadarOnline.com has the details.
After not appearing publically with her mother for several years, and Kidman admitting in a 2007 interview that her children refused to call her anything but Nicole, Isabella reveals that the two are now on good terms.
Article continues below advertisement
"I love mom," she gushes. "She's my mom. She's great. I see her sometimes in Nashville and I speak to her."
Bella, who is an aspiring artist, is enjoying her new and independent life, with boyfriend Eddie Frencher, a fellow Scientologist.
"We are very proud to be Scientologists," she shares about their mutual religion.
First photographed together at her little brother's 16th birthday party in January, she reveals that she is no longer living in the palatial mansion her father shares with his wife, Katie Holmes, and their daughter Suri, and has moved in with her beau.
"Our apartment is fantastic," she gushes about the Downtown Los Angeles pad she shares with Frencher, making it clear that the two aren't ready to wed.
"We're a very close family," she adds. "I love all of our family."
Things are also good on the job front, where she is pursuing a career as an artist.
"I'm happy. I'm enjoying my job, learning about all the different art materials."
RELATED STORIES:
She May Be Rich But She Recycles! Fashionista Suri Cruise Wears Her Favorite Dress Twice!