All About Isabella Cruise's New Scientologist Boyfriend Eddie Frencher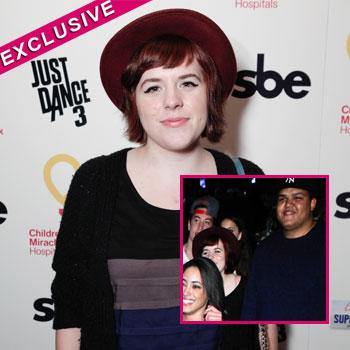 Tom Cruise can breathe a sigh of relief!
Isabella Cruise, his 19-year-old daughter, reportedly introduced her new boyfriend, Eddie Frencher, to her friends at Connor's 17th birthday party on Wednesday night and he is a fellow Scientologist – and RadarOnline.com can exclusively reveal that he is also a musician!
Frencher, who was photographed standing with Isabella at the Just Dance 3 bash, is in a rock band called ae (pronounced ay) that consists of himself and Adam Cude who are both the band's composers.
Article continues below advertisement
In a video blog posted on the band's page, Eddie puffs on a cigarette as he talks about their first demo song. He also reveals that he was the guitarist in a band called Sky Diamond City.
Frencher, who was born in 1988 (which makes him about 24 years old) in Beverly Hills, California, created a profile about himself on Scientology website oursites.com, where he revealed personal details about his life and his relationship with the religion.
"My dad introduced me to Scientology," he explains. "He has been a Scientologist since before I was born, so I have been a Scientologist all my life."
The bio, which appears to have been written several years ago, also reveals that he has three older sisters. "I am going to do a program that is called the Purification Rundown. It is about cleaning your body of all the bad substances that it has which arrives to your body through food and pollution.
Article continues below advertisement
This program also has very good vitamins that you take. I want to do it because it's like I have bad substances that I want to get rid of," he also wrote.
According to another website, truthaboutscientology.com, Isabella's boyfriend has completed several courses in Scientology, starting at the age of 8 and continuing until 2005.
"They were together the whole night," a guest at the party told People of Bella and Eddie. "They were sitting together watching the game and sang 'Happy Birthday' to Connor standing side by side." Photogs also snapped the couple holding hands.