Exclusive
WORLD EXCLUSIVE: Oksana Tried To Bribe Witness, Mel Gibson's Team Will Claim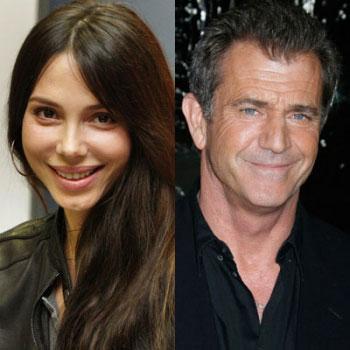 Mel Gibson's team will make the sensational claim that Oksana Grigorieva tried to bribe a witness in their ongoing legal battle, a source tells RadarOnline.com exclusively.
As criminal investigations into both Mel and Oksana are nearing a conclusion and a family law probe continues, the source says that Mel's team is about to drop a bombshell and wants to present evidence that they say indicates Oksana tried to bribe a witness.
Article continues below advertisement
EXCLUSIVE FIRST PHOTOS: The Injury To Oksana's Teeth
The witness is relevant in both the criminal and family law probes, RadarOnline.com has learned exclusively.
A source with knowledge of the situation tells RadarOnline.com that one of Mel's lawyers will be meeting with Deputy District Attorney John Lynch to present evidence of the alleged bribe.
"Mel claims there was a financial incentive with the witness," the source said.
It is not yet known what the evidence is to support the bribery allegation.
Mel's lawyer Blair Berk had been out of the country but is now back and the case is moving forward. As RadarOnline.com reported previously she is expected to meet with the deputy DA before a decision is made in the criminal case.
Oksana has accused Mel of beating her and cracking the veneer on her upper front teeth. As RadarOnline.com was first to report – and show – photographs taken hours after the incident show significant damage to Oksana's mouth. Her dentist has also said that she suffered injuries.
Article continues below advertisement
Mel denies beating Oksana but did admit in an affidavit to striking her, claiming she was hysterical while holding their daughter Lucia and he was trying to stop her from hurting the child.
Mel is being investigated for the alleged beating and Oksana is being investigated for allegedly trying to extort Mel.
The DA is "willing to listen to what Mel's lawyer has to say," the source tells RadarOnline.com. "It's expected after the meeting takes place between Mel's lawyer and John Lynch a decision will be made about what charges if any Mel or Oksana could be facing."