Exclusive
EXCLUSIVE: Oksana's Lawyers Showed Photo Of 'Bruised' Baby At Failed Mediation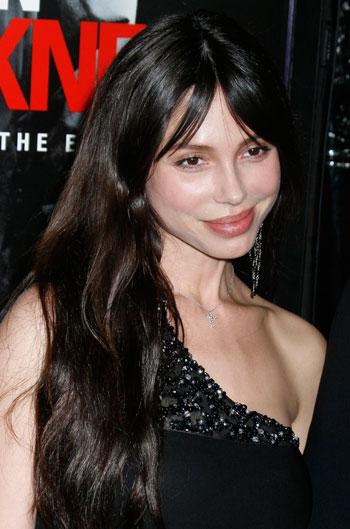 Oksana Grigorieva's former lawyers produced a photo of her and Mel Gison's 'bruised' baby Lucia when mediation talks reached a standstill over money, RadarOnline.com has exclusively learned.
Sources connected to the Lethal Weapon star have revealed Oksana's former attorneys - the same advisors who could be questioned by Sheriff's investigators in the extortion investigation - produced this photo during marathon two-day talks to settle their legal battle, which included a settlement of up to $20 million.
Article continues below advertisement
"Oksana's lawyers showed the photo and stated it revealed a mark on Lucia's face following the incident at Mel's Malibu home on January 6," a source close to the case told RadarOnline.com.
However, lawyers for the Oscar winning actor insisted the photo did not show a mark, cut or injury to Lucia.
"Mel's camp believes this could be crucial to the Sheriff's extortion investigation as the photo wasn't presented until the second day of mediation, after the actor's settlement offer had already been made to Oksana."
MORE ON:
Oksana Grigorieva