Exclusive
EXCLUSIVE: Oprah's Oksana Interview Could Be Evidence In Mel Gibson Case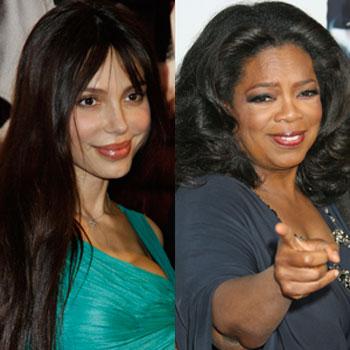 Oprah Winfrey could emerge as a key player in the criminal investigation into Mel Gibson's alleged beating of Oksana Grigorieva.
The Russian musician, 40, filmed a 'pre-interview' with the talk-show queen's producers at her Sherman Oaks, California, home, RadarOnline.com has learned.
Los Angeles District Attorney investigators are interested in what Oksana may have said and whether it was consistent with her claims that the Lethal Weapon star punched her twice, while holding their infant daughter Lucia.
Article continues below advertisement
"The D.A. and law enforcement are aware of the interview and while they're not interested in viewing it, yet, they could decide to subpoena the interview at some point," a source connected to the case told RadarOnline.com.
We're told there is more than two hours of raw tape that could become official evidence in the case.
The D.A. is yet to decide whether to charge Mel based on Oksana's claim that he punched her in the left temple and mouth as she held Lucia, at his Malibu mansion on January 6.
In return, Mel claims his ex-girlfriend tried to 'extort him' over the series of damaging phone recordings obtained by RadarOnline.com.
The Oscar-winning star has turned over emails and text messages as potential evidence of the extortion claim.
Said the source, "Investigators might need to talk to Mel Gibson again about the extortion allegations against Oksana and a decision about whether either one of them will be prosecuted is likely to happen sometime in November."
Article continues below advertisement