Exclusive
EXCLUSIVE: Oksana Grigorieva To Be Deposed -- On Mel Gibson's Birthday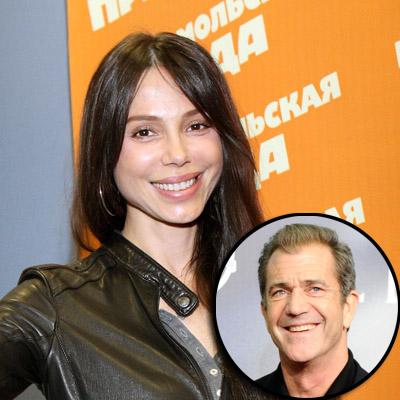 UPDATE: 9:50 a.m. PT -- Oksana's top legal ace Martin Garbus has been admitted to practice law in California, according to the musician's spokesperson Steve Jaffe.
UPDATE: Oksana has arrived to court.
Oksana Grigorieva faces up to three grueling interrogations this week alone, and the first of what are expected to be marathon depositions will ironically fall on Mel Gibson's 55th birthday Monday, RadarOnline.com has exclusively learned.
Article continues below advertisement
While the Lethal Weapon star marks the milestone with custody of the baby daughter the pair are fighting over, his ex-lover will take the oath and swear to tell the truth for the third time in their bitter dispute.
EXCLUSIVE FIRST PHOTOS: The Injury To Oksana's Teeth
"Oksana spent the weekend preparing for what will be a significant week for her," a source close to the case told RadarOnline.com.
"She is scheduled to be deposed as many as three times this week."
Said the insider: "It will be critical to the case."
However, the court-ordered depositions have infuriated some in Oksana's camp as Gibson has yet to face questions under oath and even skipped out on multiple dates he had agreed to.
Oksana has claimed Oscar-winning Gibson punched her twice, attempted to strangle her and then threatened to kill her and their daughter during a violent showdown at his multi-million dollar Malibu mansion on January 6, 2010.
Article continues below advertisement
In another development, RadarOnline.com has learned Oksana's veteran publicist and close advisor Steve Jaffe was recently deposed too.
Jaffe, who was once an advisor to former President Bill Clinton during his sex scandal, is reported to have spent dozens of hours talking with Oksana after this website broke details of the scandal.
EXCLUSIVE FIRST PHOTOS: The Injury To Oksana's Teeth
"Mel's lawyers wanted to learn whether anything Oksana told Jaffe conflicted with other statements that she has made in paperwork filed in the case and what she has said to the media," said another source.
"He was questioned about Oksana's People magazine tell-all and the leaked recording that was published on RadarOnline.com."
Jaffe's deposition on December 22 was cut short so Mel's lawyers could question the dentist who treated Oksana the day after Gibson allegedly assaulted her, resulting in a broken veneer and chipped tooth.
As RadarOnline.com exclusively revealed, Dr. Shelden Ross presented never-before-seen photographs of the Russian musician's injuries at the deposition.
Article continues below advertisement
We were the first to publish world exclusive photos showing Oksana with a chipped tooth and broken veneer.
It's understood Dr. Ross's evidence further substantiated what Oksana has told law enforcement authorities.
The Los Angeles District Attorney has given Dr. Ross immunity for not reporting Oksana's injuries as a potential victim of domestic violence -- as was required under Californian law -- in exchange for his cooperation in the assault investigation of Gibson.