Mommy, Dearest! Kate Gosselin's 21 Monster Mom Moments Exposed!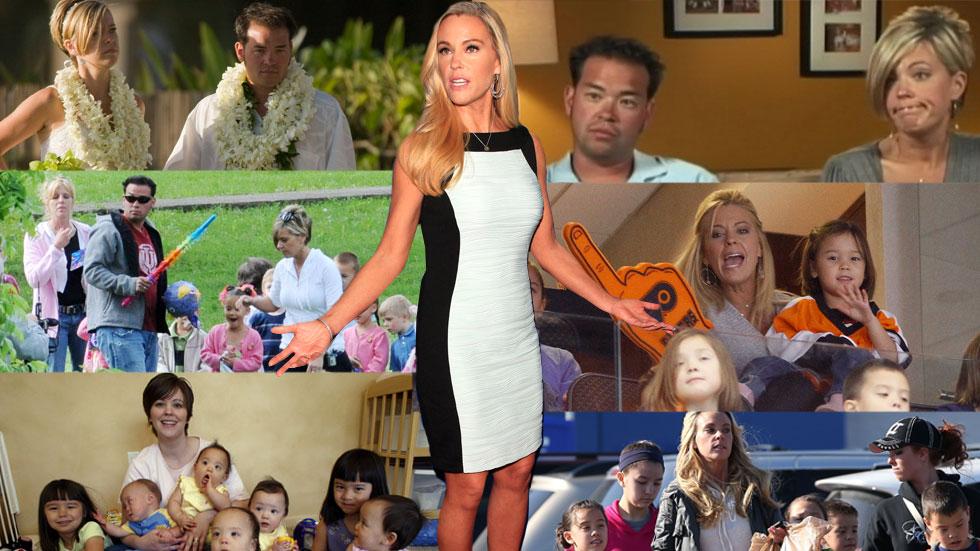 From refusing to give her daughter a glass of water to rumors that she disciplines her eight children using a wooden spoon, Kate Gosselin is hardly America's favorite mother. Now we're taking a look at the realty TV star's "monster" moments.
Article continues below advertisement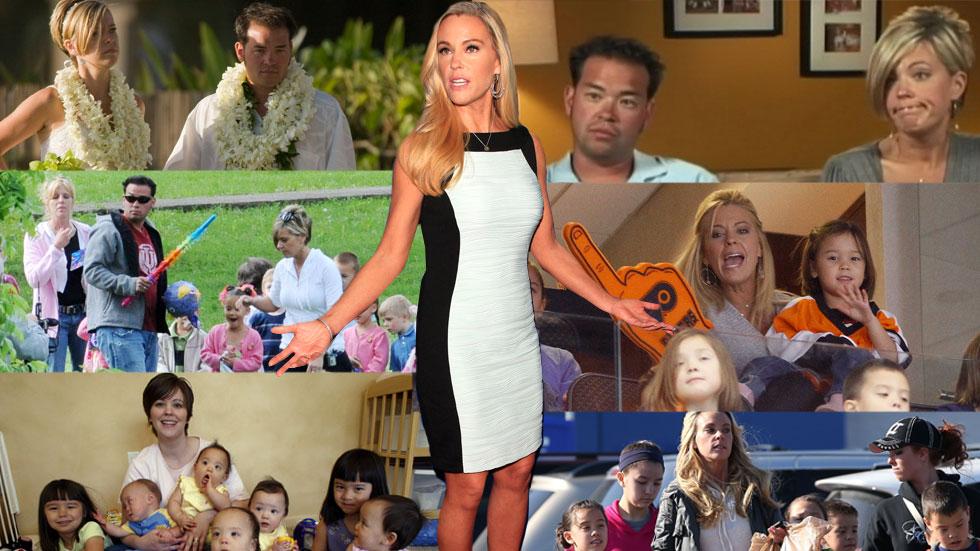 From refusing to give her daughter a glass of water to rumors that she disciplines her eight children using a wooden spoon, Kate Gosselin is hardly America's favorite mother. Now we're taking a look at the realty TV star's "monster" moments.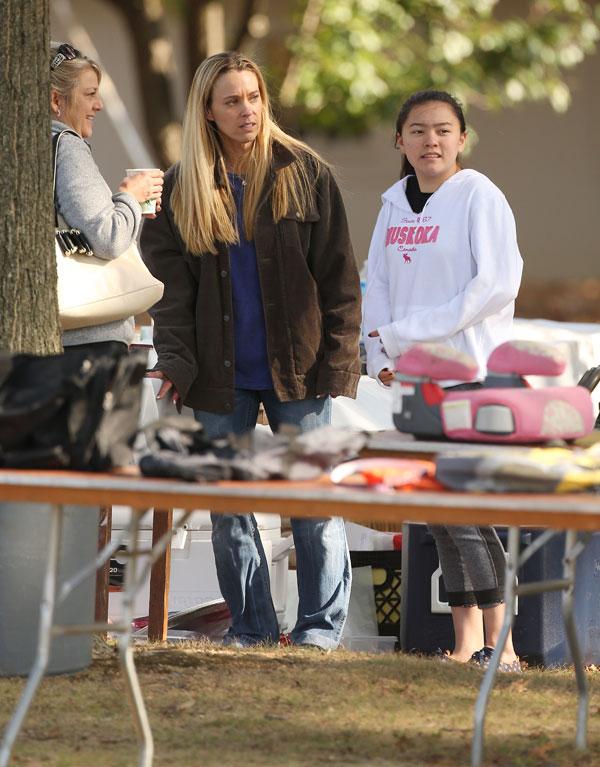 In 2009, critics blasted Kate when footage emerged of her refusing to give her daughter Mady a drink of water as they prepped for an interview. As the family prepared to speak on live television the tot complained of being thirsty and her mom asked for a bottle of water. But, instead of sharing her own bottle with her child, Kate had a sip and put it to the side. Understandably Mady complained, saying, "You're really, really mean."
Article continues below advertisement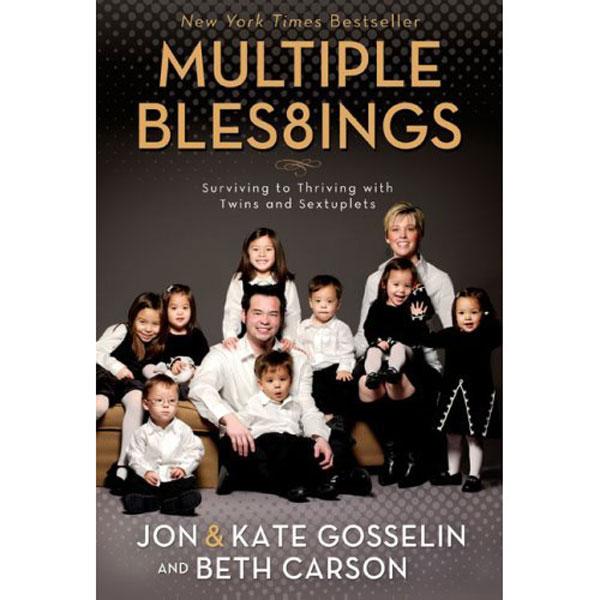 Reports emerged in 2012 that Kate allegedly disciplined her brood using a wooden spoon. Reporter and author Robert Hoffman claims he found journals that Kate used to help write the books Multiple Bles8ings and Eight Little Faces in which she allegedly admitted to spanking her children. Kate has blasted his book as "fabricated and untrue." He told Star magazine, "I don't judge somebody for spanking, but what Kate wrote in her journal is just absolute violence."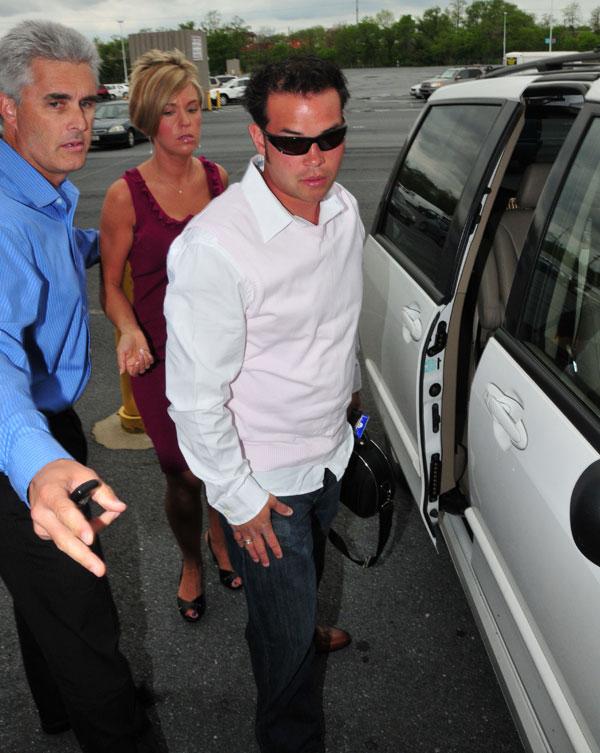 Meanwhile, in 2012, a family source told RadarOnline.com that Kate's ex-husband knew about her disciplinary methods and didn't approve. The insider said, "Jon knew that Kate was using that wooden spoon with the kids and hated it. There was more than one instance where he thought she used it too aggressively."
Article continues below advertisement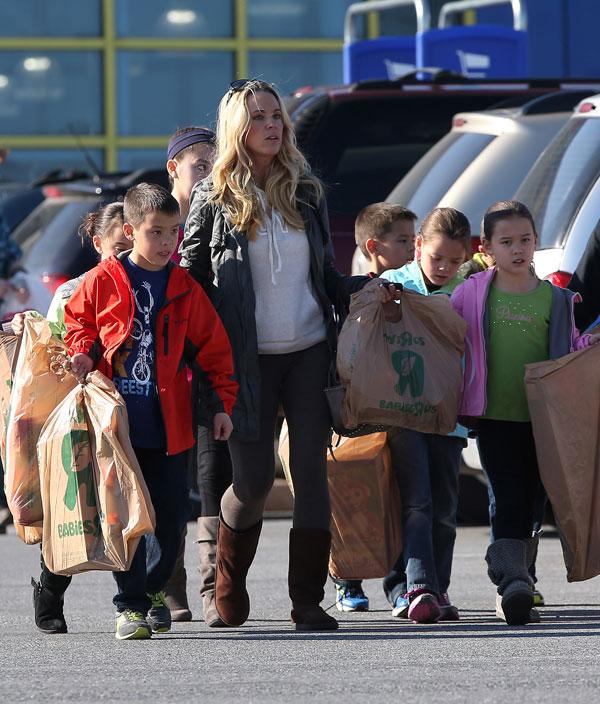 Over the years Kate has been accused of allegedly singling out one of her children – Collin, who is one of the sextuplets. RadarOnline.com recently learned that Berks County Pennsylvania Department of Children and Youth Services have reportedly investigated the mom-of-eight because of these accusations. A source said that his siblings "see how Kate treats their brother like he's an indentured servant" and "cried to their dad about how poorly their mom treats Collin."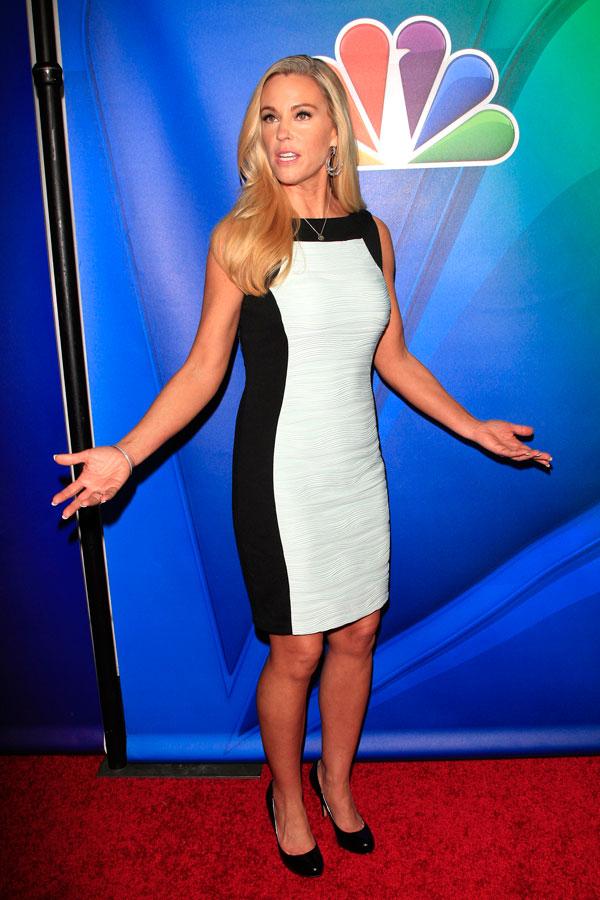 In a November 2014, Kate revealed that she allowed her then-14-year-old daughter Mady to drive her John Deere Gator 4x2 electric tractor despite warnings from the manufacturer that adults only should operate the machinery. She tweeted about her risky decision, saying, "Mady drove our gator on neighbors driveway-2-get chicken food! Let's just say, I'm NOT going to make a good driving teacher! #Shrieks&Screams."
Article continues below advertisement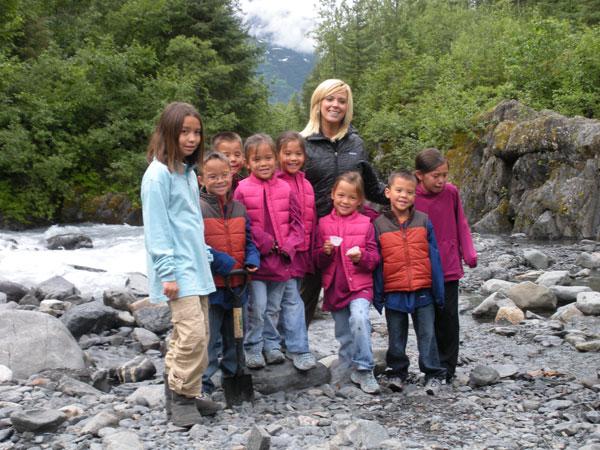 In his tell-all book Kate Gosselin: How She Fooled the World – The Rise and Fall of a Reality TV Queen, Hoffman also alleges that the mom-of-eight forced her daughter Mady to go to Alaska to film a TLC special with former governor Sarah Palin. The author claims the little girl begged Kate not to take her and even asked her father to come over and get her the night before the trip. Hoffman wrote, "Jon told Kate that he would be back in the morning to get Mady, and Kate told him that she would have the police at the house to arrest him if he tried." Kate has slammed the book as being "fabricated and untrue."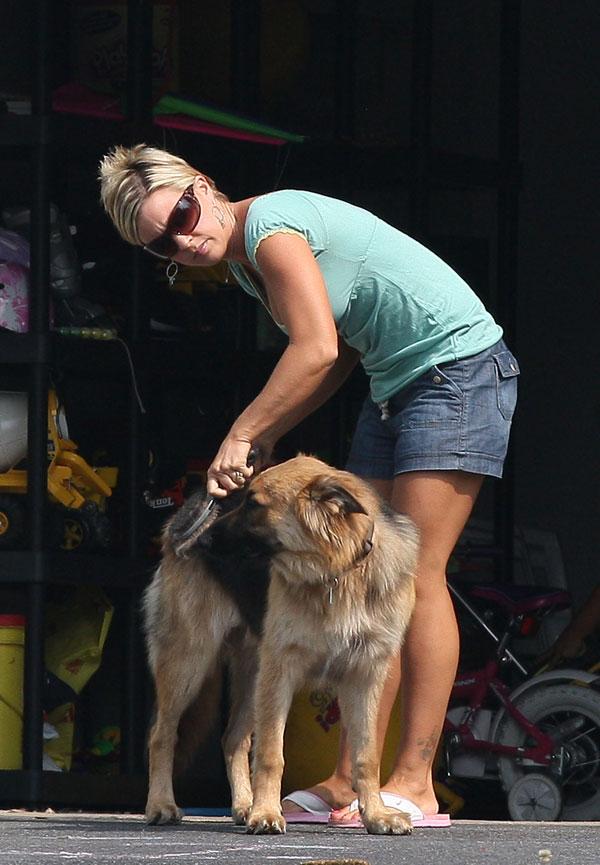 Hoffman also alleged that Kate was cruel to the family dogs, Shoka and Nala. He alleged, "Kate would use a stick, a spoon, a tube or whatever else she had to discipline the dogs for minor infractions that dogs commit like tracking mud into the basement after coming in from a pouring rain. She locked them outside in the freezing rain and snow and left them to watch the family through the basement windows."
Article continues below advertisement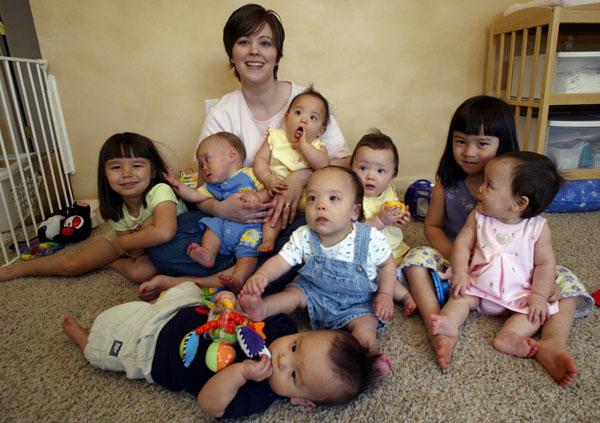 The Gosselin's former baby nurse spilled the beans about her ex-employer in an interview with Us Weekly. In 2009 Angela Krall told the magazine that short-tempered Kate fired 40 nurses and nurse's aides in the three months before she started working for the family.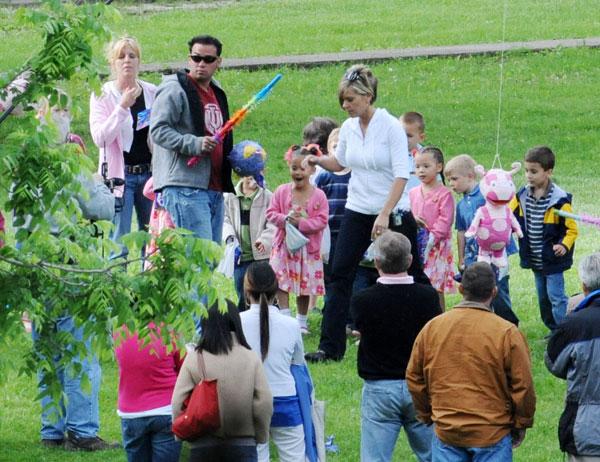 According to Krall, the mom allegedly fired one woman for washing her hands in the kitchen sink rather than in the bathroom. Krall said, "Kate flipped. She thought it was cross-contamination."
Article continues below advertisement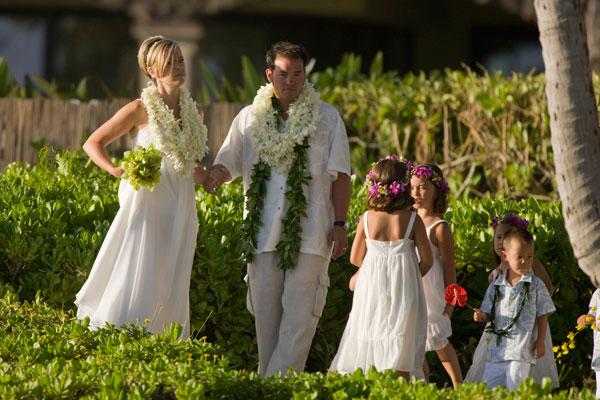 Meanwhile Krall alleges Kate was such a perfectionist that she refused to accept six cribs that parishioners from her dad's church donated to the sextuplets. The nurse said, "They didn't match and Kate rejected them." She added that her boss "thought they were owed stuff."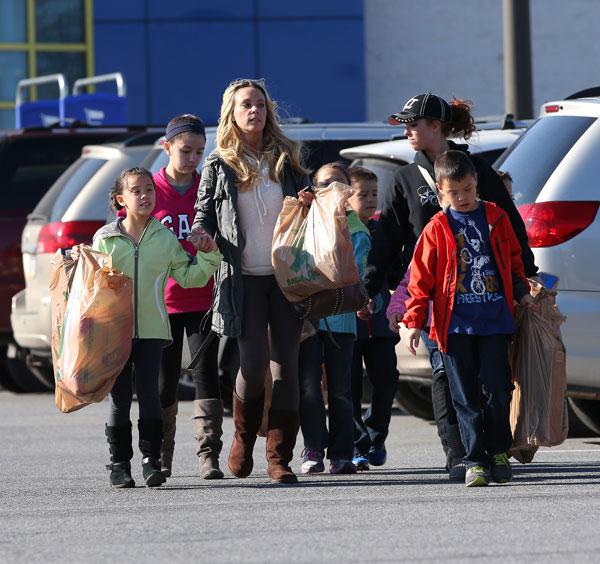 In July 2014, RadarOnline.com revealed that Kate has a secret babysitter rulebook in which she allegedly demands her nannies eavesdrop when the kids are talking to their dad Jon. Kate reportedly wrote in the book, "ALWAYS listen with one ear to hear what they are saying. You are always my eyes and ears and need to report everything you see and hear!!!"
Article continues below advertisement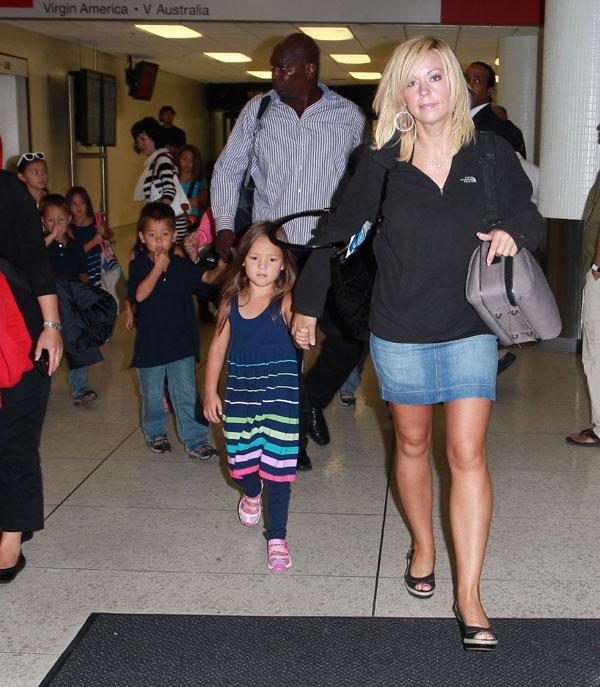 According to a source, Kate's rulebook also required that her nannies log all conversations that they have with Jon. The insider said, "Even if we had a conversation about nothing, I had to email her all the details. And I also had to keep a log of every time Jon returned the shared van to make sure he used the correct amount of gas!"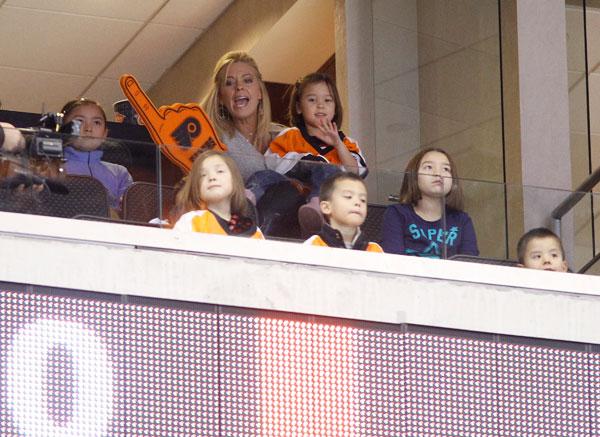 RadarOnline.com has also revealed that in the babysitter rulebook Kate outlined the extensive chores she expected her employees to complete – including collecting eggs from the family's chicken coops. "Eggs need to be collected once in the afternoon and washed, dried, labeled with the date and placed in cartons," Kate wrote. She also wrote, "Each day, twice a day, each room in the house, including bathrooms, should be straightened, returning ALL items to their proper places. It is stressful to come home to clutter!"
Article continues below advertisement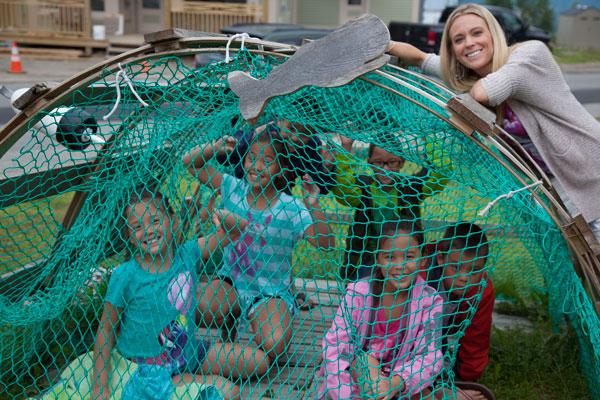 Kate also stipulated her "pet peeves" in her rulebook. She wrote, "Please do not place purses, grocery bags... on kitchen counters. All of those things may be placed on the floor! I absolutely freak out!"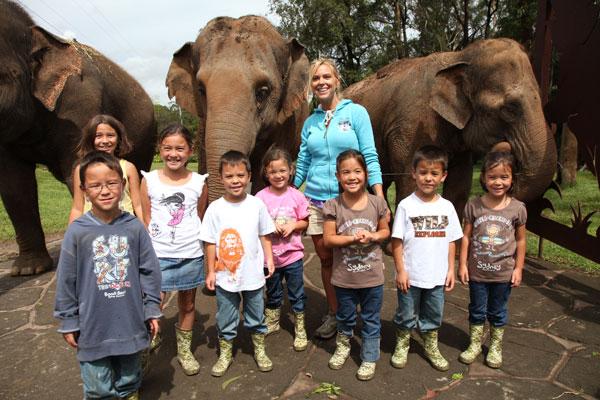 At the news that the kids were going to appear in a one-hour Kate Plus 8 TLC special in 2014, Jon was allegedly concerned. A source told Us Weekly, "He thinks it is a really bad idea for his kids. Jon feels he has his kids' best interest at heart." In contrast, Kate told the magazine that their children were "extremely excited" to be filming again.
Article continues below advertisement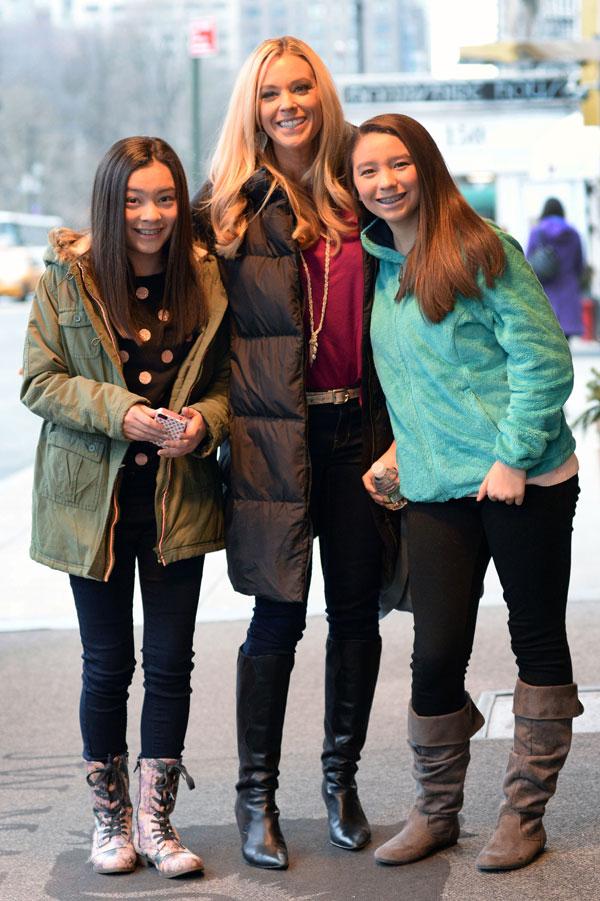 In January 2014, Kate reportedly lambasted twin daughters Cara and Mady when they grumpily refused to speak to Savannah Guthrie during a Today Show appearance. "She went type-A crazy," a source told the New York Daily News about her reaction backstage. "She was upset that they had a chance to speak for themselves and defend her and they blew it. She told them, 'You embarrassed mommy.'"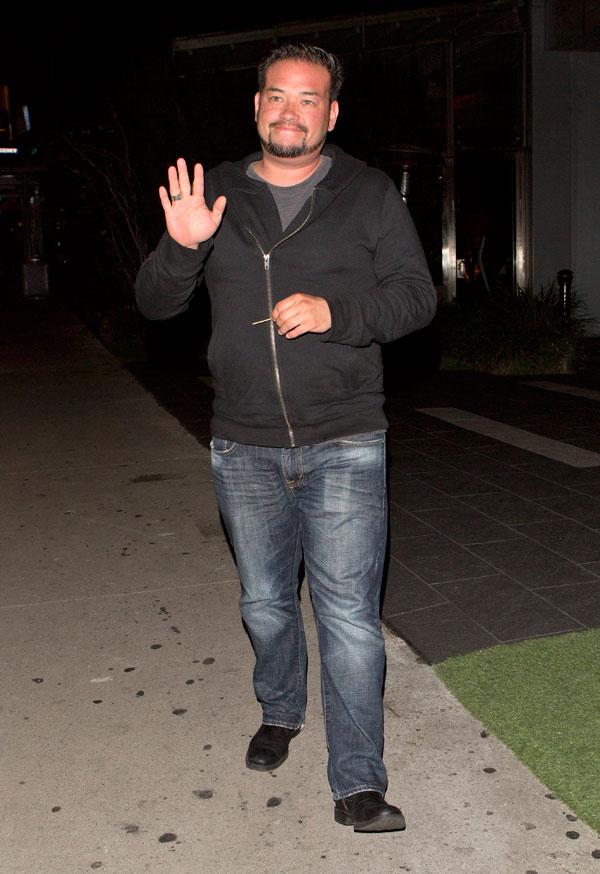 In a January 2014 interview with In Touch magazine, Jon criticized his ex-wife's strict parenting style. He said, "You can't breathe the wrong way without upsetting her. The kids have to ask before they get a drink, before they get a snack, before they open the fridge, before they go to the bathroom. It's ridiculous."
Article continues below advertisement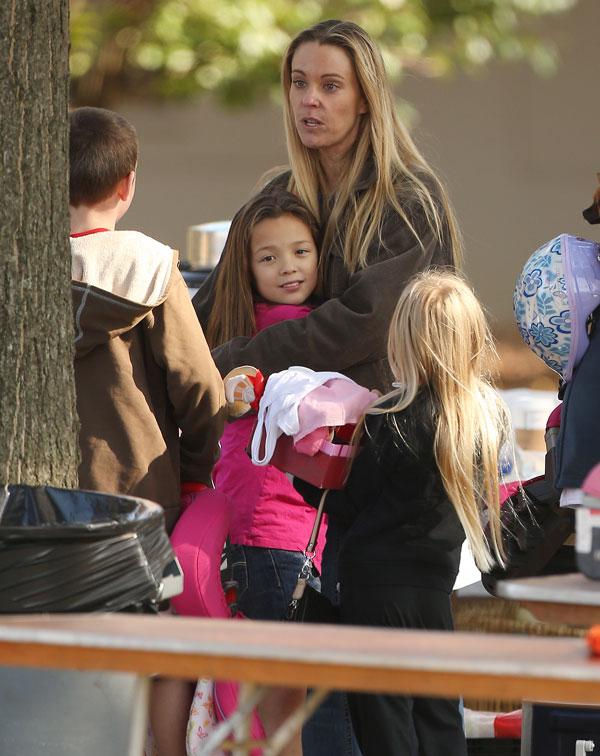 In the same interview Jon accused Kate of isolating their children – and making them clingy – by raising them in her rural Pennsylvania home. He said, "They have problems adjusting with their peers. They are well-mannered, and that is great, but when we go into an environment with other children, they cling to me."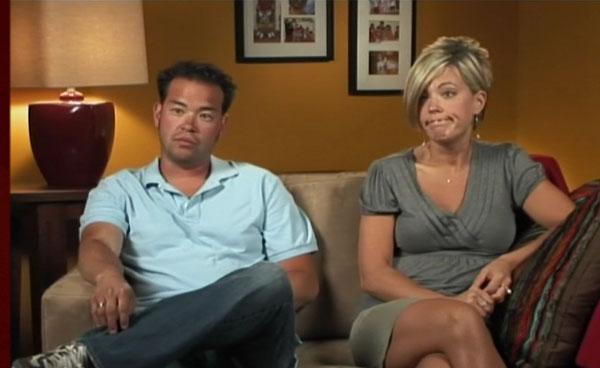 In a 2014 appearance on VH1's Couples Therapy, Jon blasted his marriage to Kate as being "non-affectionate" and like "10 years of a business transaction". He said, "I always felt like I did Kate's task list. 'Here's the Post-It note. This is what you have to do, this is how you're a good husband, this is how you're going to behave.'"
Article continues below advertisement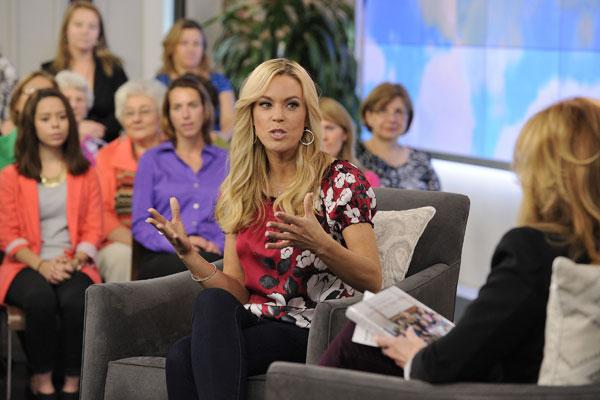 Perhaps one of the biggest criticisms leveled at Kate is that she once mocked Asian people in a photo. The mom-of-eight – whose ex-husband is half-Korean-American – was shown in a picture slanting her eyes with her fingers. But in 2013, Kate defended herself saying she was "goofing off" in the photo. She said, "Jon and I were opening fan mail together... and when we opened this plastic Asian dress-up wig sent from a caring fan, we smiled, each taking turns posing in it and snapping photos... I 'slanted' my eyes to show him my best Asian impression, which made him smile."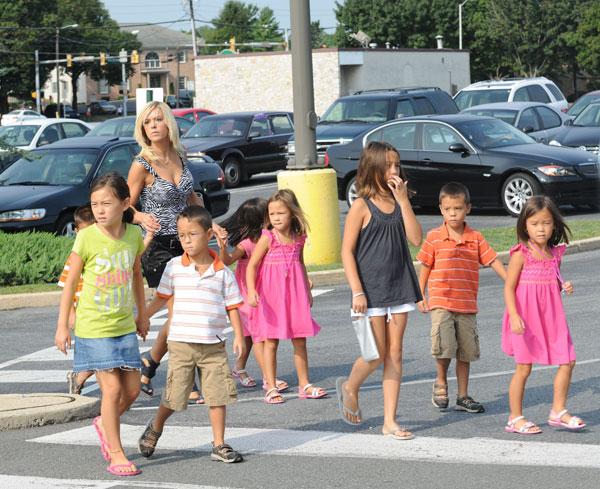 In 2010, RadarOnline.com reported that Kate lied when she told Entertainment Tonight that two of her children – Alexis and Collin – had not been expelled from their top private school. A source said that the then-six-year-olds were asked to leave because they allegedly physically harmed an adult. The insider alleged that the incident put a strain on the Gosselins' relationship and that while Kate seeks to isolate their children, Jon apparently wants them to socialize more with other kids. The source said, "Kate needs to get on the same page as Jon."