Gosselins At War: Jon Says Kids Are 'Isolated' & 'Clingy' And Kate's Rules Are Too Strict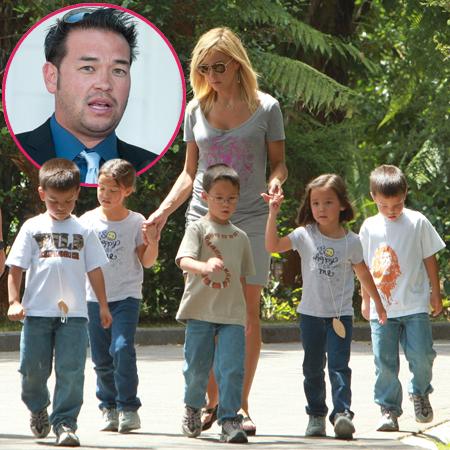 Kate Gosselin's ex-husband Jon famously had his kids yanked off television because he feared their over-exposure.
Now, in a new interview, the father-of-eight is SLAMMING his ex for keeping the brood trapped on her secluded Pennsylvania compound!
"They live in such an isolated house," the television dad told In Touch of the home he used to live in. "When they're with me, I let them out into society. I don't close the gate and make them live in a compound like Kate does."
Article continues below advertisement
As RadarOnline.com has previously reported, Jon rents a cabin on a private road in rural Pennsylvania -- a location where he fired a shot at a paparazzo whom he claimed was on the property in 2013.
Today, he's back on the box with a stint on VH1's Couples Therapy, where he's slammed Kate's over-bearing method of parenting, declaring: "You can't breathe the wrong way without upsetting her!"
He said, "The kids have to ask before they get a drink, before they get a snack, before they open the fridge, before they go to the bathroom. It's ridiculous."
He also slammed his children's social skills.
Charged Jon: "They have problems adjusting with their peers. They are well-mannered, and that is great, but when we go into an environment with other children, they cling to me."
Jon revealed that he sees the kids one day per week, plus every other weekend.
"I'm trying to teach them respect and love for other people. That's the big thing... humanity," he said. "They need to look inside other peoples' hearts. By isolating them, they'll never learn."