Exclusive
Claim: Kate Gosselin Forced Daughter Mady On Alaskan Trip For TV Ratings — Threatened To Call The Police On Ex Jon!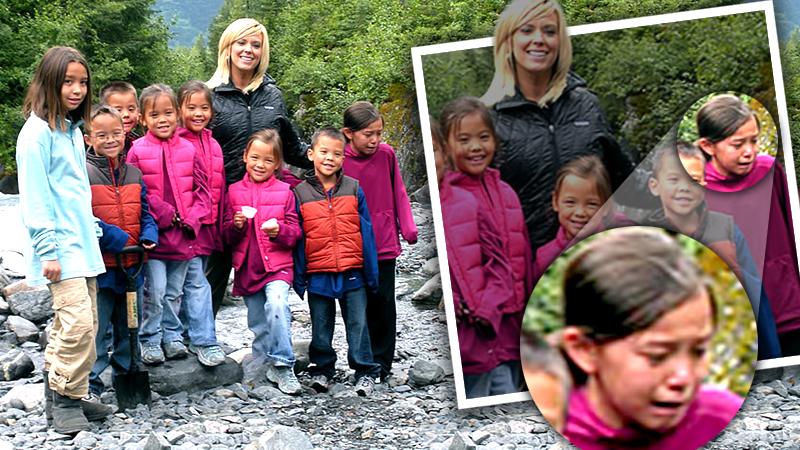 When Kate Gosselin took her eight children to Alaska for a TLC special with then-Governor Sarah Palin in 2010, it didn't matter that her daughter didn't want to be on the trip, RadarOnline.com has exclusively learned, because she was forced to go anyway!
In an excerpt from Robert Hoffman's explosive tell-all book on the mother-of-eight, Kate Gosselin: How She Fooled The World, he claims that daughter Mady didn't want to go and called Kate's ex, Jon, to pick her up the night before the trip — but when he showed at the house, he was met with threats.
Article continues below advertisement
"Mady couldn't take it anymore and called Jon the night before, begging him to come and get her and take her back to his apartment. She absolutely did not want to go away for more filming, and especially not as far away as Alaska. I know this because I went to Kate's house that night with Jon to pick up Mady, and I heard the discussion between Jon and Kate – through the intercom at the gate," Hoffman alleges.
"Kate completely disregarded Jon's concerns about Mady and blew it off by saying that Mady was just tired and she didn't mean what she said. She, of course, managed to insult Jon several times during the exchange. This was at night, in the dark, with no paparazzi watching; it was just a loving father coming to get his unhappy daughter who had called him for help."
What's more, Hoffman claims Kate threatened Jon.
Article continues below advertisement
"Jon told Kate that he would be back in the morning to get Mady, and Kate told him that she would have the police at the house to arrest him if he tried," he wrote.
"Mady went to Alaska."
Perhaps evidence of how badly Mady didn't want to be in Alaska , is the promo photo TLC used for the family's trip up north — with Mady in tears.
"While only a handful of people knew about the drama leading up to the Alaska trip, the family photo that TLC released to the media to promote the episode actually ended up giving away the fact that something was going on with Mady," Hoffman's book reads.
"You'll see a very smiley Kate with all the kids. But if you look at Mady, on the far right, you'll see how sad and miserable she is. She's crying in the publicity photo. That photo is all the proof anyone would ever need to see that she didn't want to be there… That picture was worth a thousand words."
As RadarOnline.com previously reported, Hoffman recently re-released his book and among the claims are allegations that Kate used her children to gain fame and fortune, and even called them "disabled" in a letter to the State of Penn. when begging for free full-time childcare.
Calls to Kate for comment were not immediately answered.