Exclusive
Kate Gosselin Slams Tell-All Book As 'Fabricated & Untrue' — Will She Take Legal Action?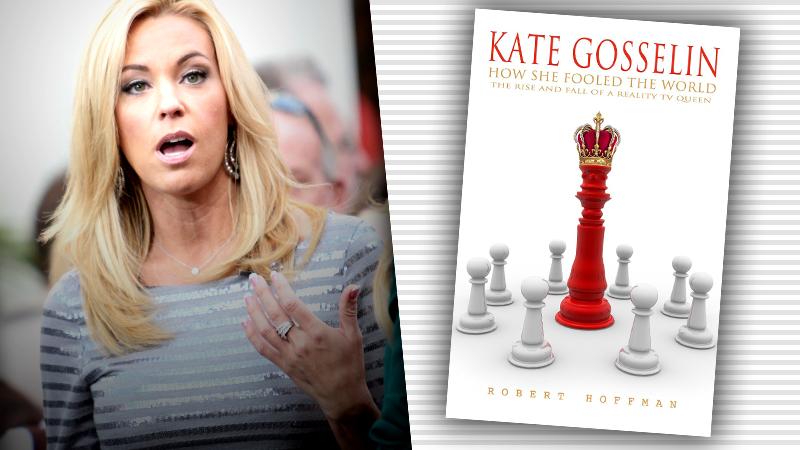 Article continues below advertisement
The book was pulled just days later after a legal letter claimed intellectual property violations, but that didn't stop Gosselin.
She shot back with a multi-million dollar lawsuit against Hoffman, and her ex-husband Jon, for hacking and wiretapping, claiming he gave the author the hard-drive from her computer — but she eventually dropped her lawsuit for undisclosed reasons.
Until June 24, 2014, when Hoffman re-released Kate Gosselin: How She Fooled the World, The Rise and Fall of a Reality TV Queen with some additional new and damning information about the Kate Plus 8 star, including claims that she used her children to gain fame and fortune, and even called them "disabled" in a letter to the State of Penn. when begging for free full-time childcare.
So will Gosselin be taking legal action against Hoffman again?
"Kate's not going to take any legal action at this time," a source close to the reality TV star told RadarOnline.com.
"She feels the book is already 'out there' and thinks that 'even though a lot of things are fabricated and untrue,' she doesn't feel the need to drudge up old news and waste unnecessary money on attorney fees that could go to feeding her children's mouths."
MORE ON:
Celebrity Justice
Article continues below advertisement
Hoffman confirms that no legal action is being taken telling RadarOnline.com he hasn't heard a peep from Gosselin's camp or legal team.
"I believe people have a right to hear all sides of the story and not just the side that the people with the most money want to shove down their throats. People are smart enough to make their own decisions and make up their own minds based on the facts," Hoffman previously told RadarOnline.com of his decision to re-release the book.
"I think it's time for all the cards to be put on the table and to let the chips fall where they may."