Exclusive
Inside Kate Gosselin's Thirst For Fame & Her Twisted Plan To Become A Celebrity Through Her Kids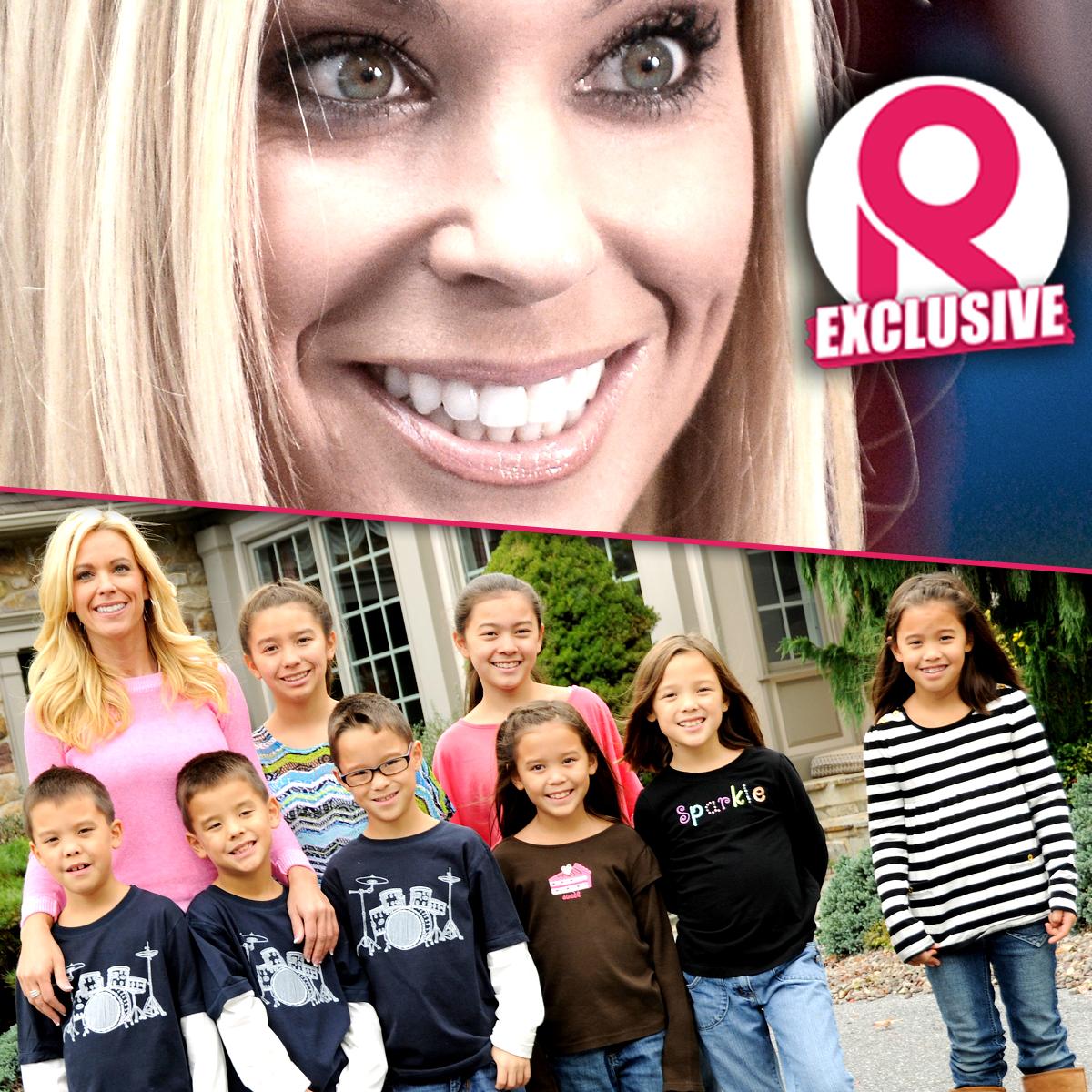 Article continues below advertisement
Giving birth first to twin girls Mady and Cara, Hoffman alleges that Gosselin "tried to market the girls from the time they were born," getting headshots done and using them to contact modeling agencies and commercial ads.
"There just was nothing special about a set of twins," she was allegedly told by one photographer she'd contacted.
Gosselin became obsessed with the McCaughey family, Hoffman says, pointing out what he calls "eerie, and some downright creepy, similarities between Bobbi McCaughey and her septuplets and Kate Gosselin, whose sextuplets were born nearly 7 years later."
Hoffman's list is extensive and includes things like both women publicly stating they are strongly against selective reduction, McCaughey stating she'd thought about becoming a nurse and Gosselin actually becoming a nurse, using the same wording in interviews like, "God gave us these kids," and they both came from devout Christian families and were preacher's daughters.
But that's not where it ends.
Article continues below advertisement
"When discussing the naming of her sextuplets in her book, Kate Gosselin says that they just picked first names randomly. Bobbi McCaughey's first-born septuplet daughter was named Alexis, and her last-born septuplet son was named Joel," Hoffman wrote.
"Kate Gosselin 'randomly' named her first-born sextuplet daughter Alexis and her last-born sextuplet son Joel."
But before Gosselin, 39, even had children, Hoffman claims her plan from the beginning was to become a nurse so she could marry a rich doctor — but settled for ex-husband Jon, the son of a wealthy doctor.
"Nobody could understand why she wanted to became a nurse in the first place. It was obvious that she didn't like people and had no interest in helping them. She cringed at the thought of touching sick people," a fellow nurse who worked with Gosselin at The Reading Hospital and Medical Center told Hoffman.
"She thought she was better and smarter than everyone else, even though she clearly wasn't."
A second former colleague of Gosselin's who attended nursing school with her said, "Even during nursing school, Kate threw herself at every doctor she could find, even the ugly ones, but was rejected every time. That made her mad."
Article continues below advertisement
Having no luck with doctors, Gosselin met Jon at a picnic in Oct. 1997 and the two eventually wed in 1999.
"Kate did pretty well for herself in marrying Jon because his father was extremely generous," Hoffman wrote.
"He paid for their wedding, bought them their first house in Wyomissing, and quietly supported them financially, giving them a large check each month. He gave them a lot of support and a lot of money, and Kate LOVED that about him."
As for how the sextuplets came to be, Gosselin claims she "discovered" she had a condition called Polycystic Ovarian Syndrome (PCOS) which meant she would require fertility treatments to conceive — but Hoffman claims in the explosive tell-all book that she went behind her doctor's back and took extra Human Chorionic Gonadotropin in an effort to produce more eggs and have multiples.
According to Hoffman, Gosselin was told by the doctor that got her pregnant with the twin girls via IUI that she should go the route of IVF next cycle because she'd said she only wanted "just one more baby" and a single embryo transfer with IVF with virtually delete any chance of multiples.
Article continues below advertisement
But Hoffman is adamant that Gosselin secretly wanted multiples, so she switched and found a "new doctor who would give IUI treatments for her undiagnosed case of PCOS," Hoffman writes.
After receiving a final injection of HCG and then getting an IUI, Hoffman claims Gosselin then went home and gave herself at least one more additional shot of the HCG, hoping it would help release more eggs for fertilization.
"What Kate actually did when she got home was to immediately give herself at least one more shot of HCG, which she had purchased online in a kit three months earlier. To keep the purchase a secret, she went outside the United States and purchased the drug overseas and had it shipped to her newly created post office box in Wyomissing," Hoffman wrote in the book.
"She used the name K. Kauffman when ordering. Perhaps the only mistake she made is not destroying the HCG packaging."
Hoffman claims much of the material for his book was found in Gosselin's trash — including a hard-drive containing her personal journal entries.
Gosselin initially filed a multi-million dollar lawsuit against Hoffman, and her ex Jon claiming he gave Hoffman the hard-drive, for hacking and wiretapping when he first released the book in 2013.
The book was pulled and Gosselin dropped her lawsuit.
Kate Gosselin: How She Fooled the World, The Rise and Fall of a Reality TV Queen was re-released on June 24, 2014.