Defiant Kate Gosselin Fires Back Against Critics: 'Am I Concerned About Other People's Opinions…? No!'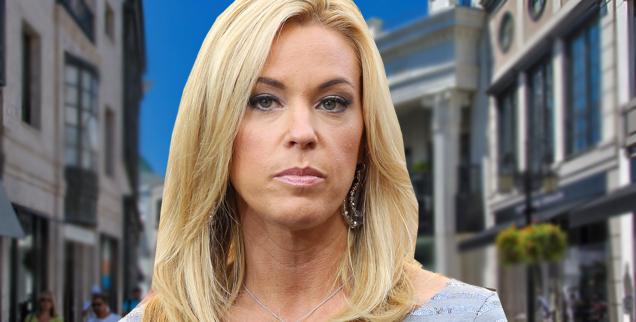 Kate Gosselin has a message for America: She doesn't care what you think! As the reality TV mom prepares to have her life broadcasted out on TVs across the country tonight in her new special, she's speaking out to slam her many critics, and RadarOnline.com has all the details.
As Radar has reported, Gosselin has come under fire, in recent weeks for exposing her kids to the bright lights of fame — seemingly against their will. But she insists they love their life in the spotlight, and even if they didn't, it's no one else's business!
Article continues below advertisement
"Am I concerned about other people's opinions who have no bearing on our everyday actual lives?" she said during a new interview with Access Hollywood. "No! My main concern is the eight human beings who I was put in charge of raising to the best of my ability."
"Do I have all the answers?" she continued. "The answer is no. Do I do everything right? The answer is absolutely not. Do I do my best? One hundred percent of the time."
That includes laying down the law for her brood: Cara and Mady, 13, and sextuplets Alexis, Aiden, Hannah, Collin, Leah, and Joel, 10.
"I can pick their phones up and vie wit any time because I pay for it and I own it," she revealed. "And they're not allowed to delete any texts. They're not allowed to have the Internet. They're not allowed to answer any calls that are unidentified which means it's not in their contacts. And they're too young for Twitter and Instagram. They're too young to understand the repercussions of photos and words and who they're talking to."
But apparently, they're not too young to be reality TV stars. Gosselin insisted, "I would not have signed up for the special without asking them. … I asked them and they were overly excited and wanted to know immediately when the crew was arriving."
Kate Plus Eight: Sextuplets Turn 10 airs as a two-part special tonight and next Thursday at 10 ET.
Will you be watching? Let us know in the comments!